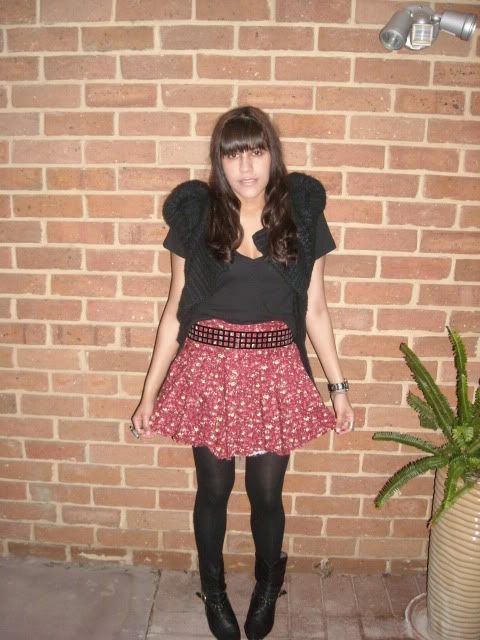 This crazy plait enabled knit with coat tails by
This is Genevieve
is truly something (you can't see the coat tails in these pics but they are regal almost). I'm loving the new range too. So much good stuff. Especially enamoured by the feather necklace/stole/headpiece with wood carved bird ends, the mesh mix bustier,
those
Isabel Marant-esque suede chain wrap boots. Everything is just that little bit different and I, for one, love it.
Keep doing what you're doing, This is Genevieve.
God Bless.
sheer tank, supre. skirt, DIY vintage. knit, this is genevieve from subway dc. boots, vintage. belt, forever new.