I've neglected my blog for the last week and a bit, but that has been due to circumstances out of my control. Work, doctors appointments plus other sagas have meant that the last thing on my mind was the blog. So Thursday, I came home from potentially the shittiest day ever at work to find a massive parcel on the dining table. The Stuart Colins! They came, they're beyond awesome. And I loveeee them!! On the negative side, I wish they told you on the Victoria's Secret website that they run on the small side as I nearly panicked when I first tried them on, thinking I'd have to return them to the States and have a half size bigger sent to me. Considering I was worrying about them not fitting me whilst I waited for them impatiently. Arrrgh! But they stretched a fair bit after using leather stretch spray and parading around the house in them before heading out on Saturday night, so already much better and hoping there's more stretch to be had too.
Oh, and I have to thank the gorgeous Rumi (she of
fashiontoast
fame, and more recently of erin wasson befriending fame!) for showing off the Colin Stuarts on her blog, which prompted me to order a pair quick smart!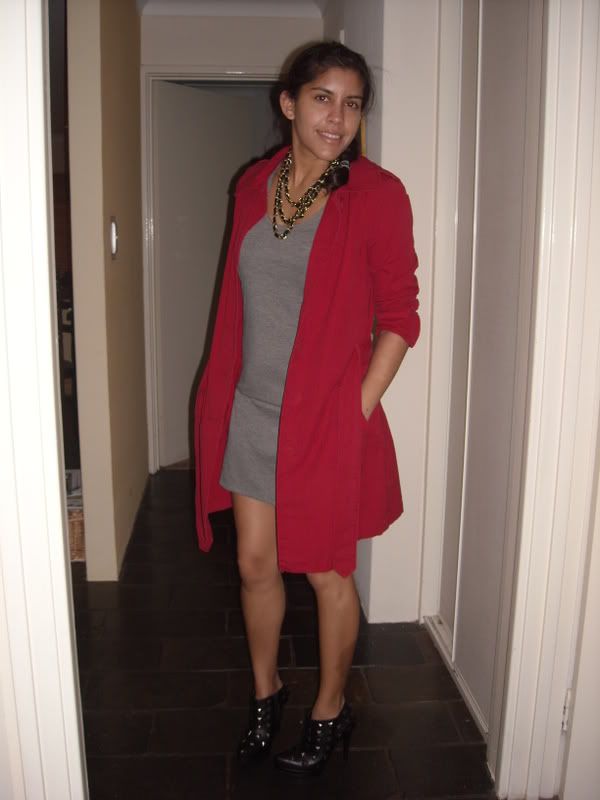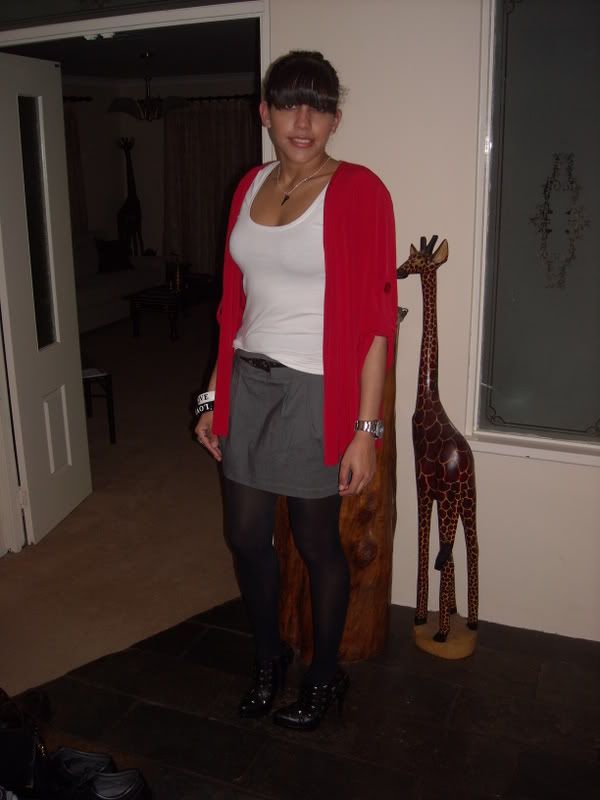 In other news, I went thrifting on Saturday and found some awesome stuff!

First up, a pair of perfect slightly-too-big paint-splattered bleached jeans. Wicked. Means I don't actually have to put in the effort myself. Ahhh, I love finding all this random, awesome stuff at vintage stores :) The photos below is just me excited to try them on after returning from the thrifting expedition. I figured the outfit needed some bra exposure given how baggy everything else was. I would also (try) wear heels and no cardie with this, it was just freezing at home!
I also found a ridiculously OTT full length sleeveless leotard. Much like the Americal Apparel lame leggings and bodysuits, this piece is all of the above rolled into one. I haven't worn it yet, but once I do, pictures will be up on the blog. Finally, there were some cool books, a lace bustier corset (to be worn over sorta-sheer tees) and a pair of man-style jeans.


Meanwhile, the boy and I have been frantically trying to get everything ready for the ebay store. We spent most of today playing around on photoshop. Weeee! Who knew it was this much fun?!?! Can't believe I've never even looked at it before. No really! So just doing the bare minimum, this is one of the ones we 'created' (ahem, I could probably spend days or even months photoshopping!). I think it's pretty cool as a header....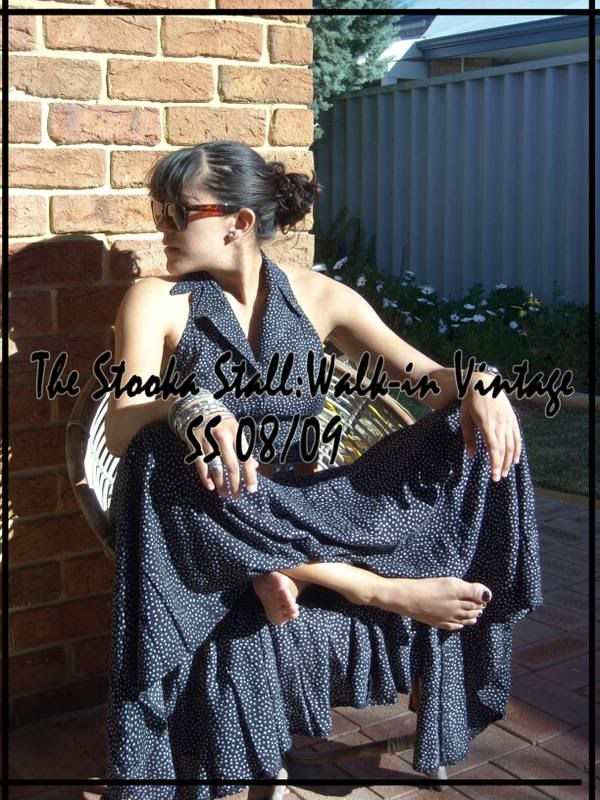 1st outfit: grey dress, cotton on. red coat, just jeans. booties, colin stuart for victorias secret. jewellery, vintage and equip.
2nd outfit: white tee, sportsgirl. skirt and cape, supre. belt, vintage oroton. black and white 'love' bangles, diva.
3rd outfit: grey tank, supre. jeans, vintage. cardigan, portmans. shoes, vintage.