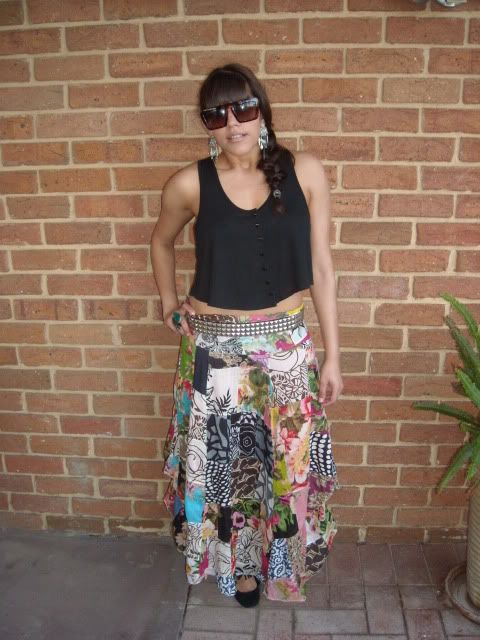 I thrifted this patchwork maxi skirt a little while ago. I was particularly taken by the ruffles and flounce-y details at the back of the skirt and the hems. Crazy prints? I'm so there. Ridiculous posing? With bells on, dahhlinkkk.
Hope you're all having a fab week thus far.....aren't you glad it's already (nearly) Thursday?!?! I am, work has been chaotic crazy this week.
cropped tank, target. skirt & belt, vintage. shoes, forever new. earrings, sportsgirl.