So the lyrics go for a Streets Golden Gaytime ice cream advert coming out to the Australian public through the magical waves of the tv box.
This song has to be the ear worm of them all.
And I LOVE it. Lol, there's nothing quite like a catchy tune and a double entendre all in one ;)
Watch for the magic (and insane giggling sure to follow :)
In other news (spoken in the voice of a business news reporter on some dreary channel...),
here's one I prepared earlier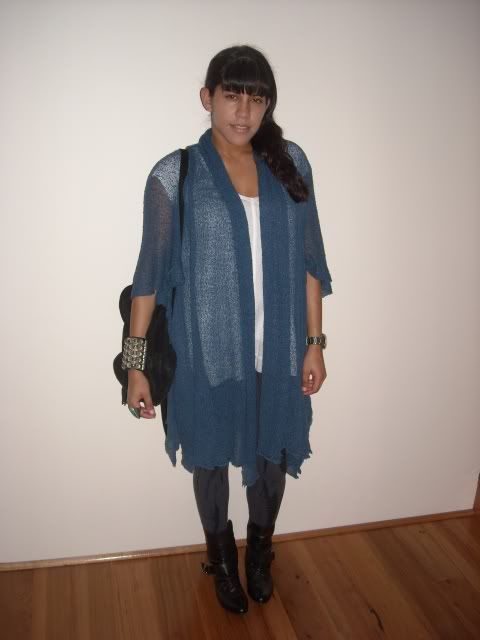 I'm still eyeing the sequin bomber jacket and leather biker boots from Sportsgirl. Waiting for them to go on sale, so I can justify spending that money on both....drooool.
I did however buy a grey dress/tunic and silver space-esque leggings from Sportsgirl that I love. They look great together as well (outfit to come). Sportsgirl seriously need to consider doing VIP cards for people like me!
I bought this pair of feather false eyelashes off of ebay. Lol, can't wait for them to arrive...I've been OBSESSED over feather eyelashes for too long. I will wear them to the damn grocery store if I have to ;) In fact, I'm still searching for a turquoise coloured pair..


tee and ring, sportsgirl. leggings, cotton on. wrap thing and bag, vintage. leather gauntlet, goth shop. leather boots, shoobiz.