Went out to dinner on Friday night in lieu of Frenchie's birthday.
Teppanyaki, which is where dishes are cooked using a teppan (iron plate) at the centre of your table. Our chef had a fabulous sense of humour and was witty too. He was pretty handy with juggling cutlery and food around ;)
I've heard tales of teppanyaki chefs who have pretty cool tricks up their sleeves, for example one in New York who at the end of the meal had a flaming "thank you" emblazoned on the teppan. We got a flaming onion birthday cake for Frenchie, and yeah we were impressed.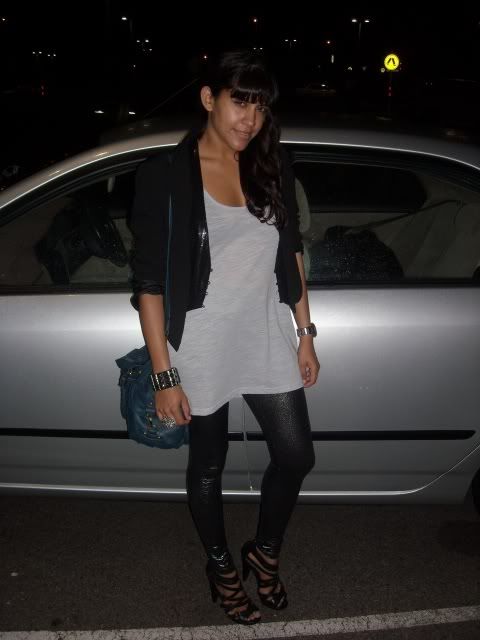 I hope everyone has a fabulous week; by the time you read this, I will be on a flight. I will be awol from the blogosphere for a week as I'll be in Melbourne on a course (and yes, I will spend the weekend shopping my heart away :)
See you guys in a week!
tee, valleygirl. sequin waistcoat, temt. leggings, sportsgirl. blazer, cue. shoes, siren. bag, vintage. silver pouf ring, markets.