Celebrated a friend's birthday the best way we know how.....dinner at
Hippo Creek
(an African restaurant). We shared a plate entitled 'African Safari' for starters (comprising skewers of buffalo, camel, crocodile and ostrich with monkey gland (??!!?!) and peri-peri sauce). Camel is delicious. And before you berate me, camels are officially at pest level here in Australia. We also shared some biltong (ridiculously good) and African beer bread. For mains, we tried the Hunters Assaggai (marinated and flame grilled beef on a skewer, hanging over a bowl of fries with garlic butter), the pepper crusted buffalo fillet, the camel fillet and the lions kill. Ahhh, what a meal. A restaurant deserving of all its accolades in the few months it has been open at the marina.
I wore my new favourite shoes to dinner. These babies have not left my feet this weekend. Stuart laughed at me yesterday when I (jokingly) got into bed wearing my pyjamas and the boots in question. Serious love. And sooo comfy. Amen. Well worth the wait :)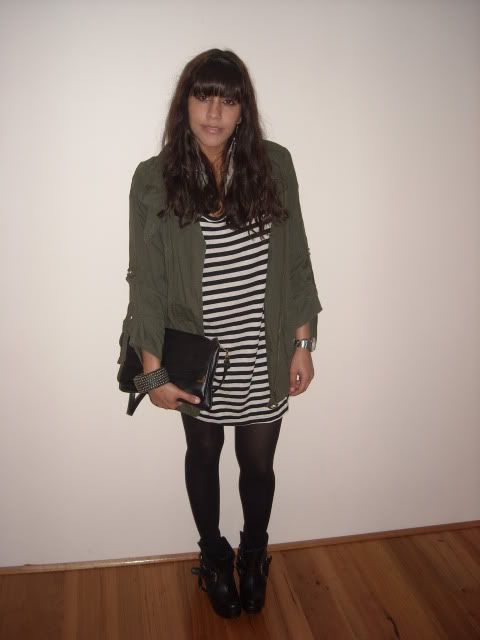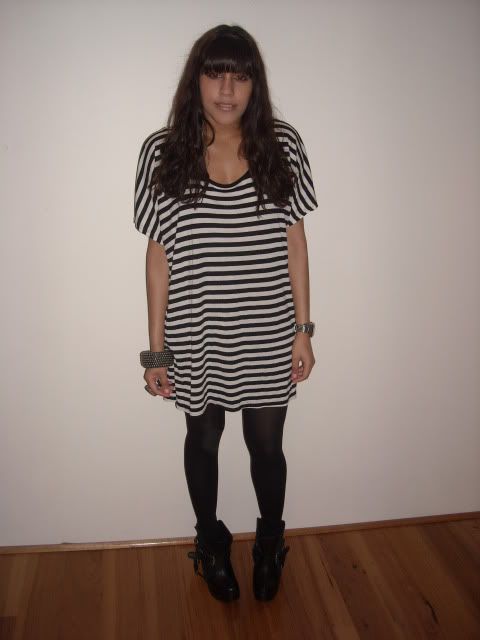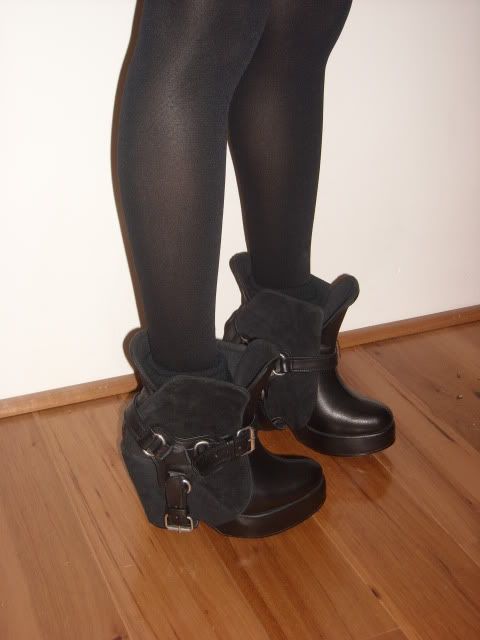 (tshirt dress, bardot. boots, maurie and eve. coat, sportsgirl. bag, vintage. bangle, city beach)

These babies have a detachable harness (which you can adjust depending on how slouchy you want to wear the boots), are all leather and weigh about 1.3 kgs. They don't actually feel heavy when you wear them though....hmmm, wonder how heavy the Edelmans are.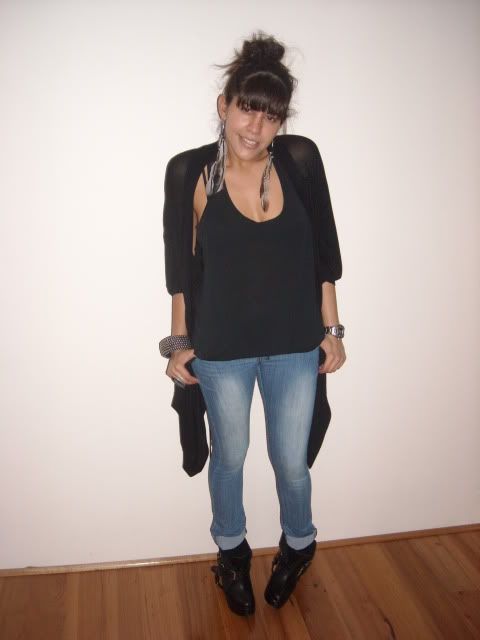 (sheer tank, supre. jeans, lee. earrings, dotti. boots, maurie and eve. cardigan, portmans. bangle, city beach)



Thinking of making szechuan chicken for dinner, so I best work out the ingredients I'll need. Hope you've all had a fab weekend :)