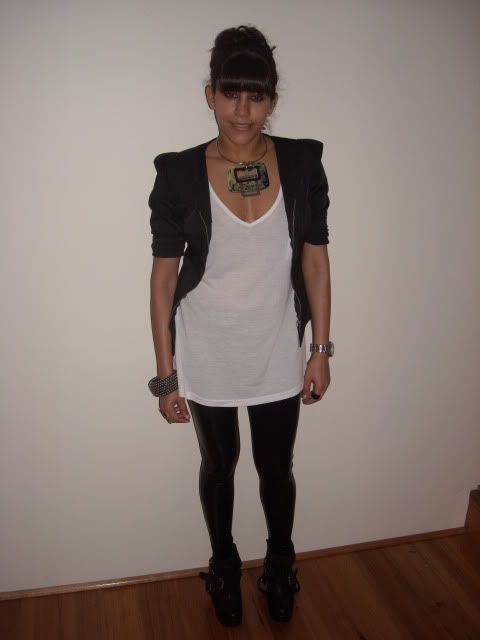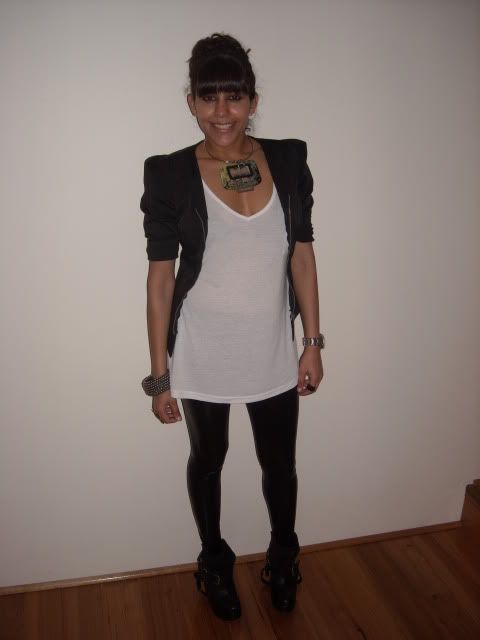 ASOS comes through again. Ordered this short sleeved top/jacket from the website as well as these sleek shiny leggings. These will have to make do until I can source a decent PVC pair. Any ideas of where to look (without having to pay a ridic amount cough*leschiffoniers*cough)?
Love how quickly ASOS ships. Great customer service, which only tempts me to buy more. Badddd. Speaking of being tempted, took this photo when we visited Freo on Saturday for coffee and took a wander through the markets. I'm thinking of going back to buy Stu those heart sunnies. How silly does he look, haha ;)
(
it'll also validate our half hour loitering at the sunnies stand and laughing at various ridiculous sunnies whilst the stall owner gave us dirty looks. Whoops
.)
pocket tee, supre. jacket and leggings, asos. bangle, city beach. necklace, sportsgirl. boots, maurie & eve.