Jenny from Jimmy Choo emailed me about a campaign being run to raise awareness and funds for AIDS victims, and the associated online photo competition.
Coming from a country that is afflicted by AIDS (Kenya) and having seen first hand what poverty denies these poor human beings as well as the devastating impacts on the many children left orphaned, I'm all for projects like this. It would mean the world to me if you embraced it too :)
Jimmy Choo and Elton John AIDS Foundation have launched a photo competition to support the launch of Project PEP, a charity collection that donates 25% of sales to the Simelela Rape Centre in South Africa. The money goes towards providing the HIV-preventative treatment PEP (which must be taken within 72 hours of exposure to HIV) and counselling to victims of rape in South Africa, which has the highest count of rape in the world.
"We are women helping women and we are proud to continue our collaboration with the compelling and urgent initiatives of the Elton John AIDS Foundation and to provide a voice for under-privileged women in South Africa. We are excited to launch this social media campaign which we believe is a fun, light-hearted way to make people aware of a very serious subject." - Tamara Mellon, Founder & President, Jimmy Choo.
Raise awareness and funds for AIDS victims:
1. Enter the online photo competion:
Upload a photo based on the theme 'You, Your Shoes, and 72'. The grand prize is the ultimate Jimmy Choo VIP experience - the winner will be invited to spend a day of luxury at the Jimmy Choo HQ and choose 7 pairs of shoes and 2 handbags to keep. There's also over 100 exclusive Jimmy Choo prizes to be won. Bring awareness to the plight in the meanwhile.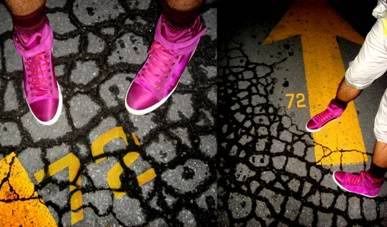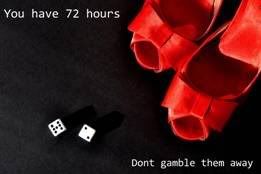 Visit
Project PEP
for more details or to enter the competition.
2. Indulge and donate:
Buy fab Jimmy Choo products
here
and 25% of sales, guaranteed, will be donated to the Simelela. Fashion, function and a good cause...there's nothing better.
3. Donate, donate, donate:
I like to think that if we all put our heads together, we can make a difference.
"How wonderful it is that nobody need wait a single moment before starting to improve the world." - Anne Frank