.....and boat shoes!
Spent Sunday bumming around the house, doing laundry, catching with a girlfriend for coffee at a beach-side cafe (thank you, summer!), consuming even more caffeine avec Stuart at the boat harbour, karaokeing our little hearts out in the heat of my run-down old toyota to the fab sounds on the radio (Mix 94.5, if you have to know ;), and generally getting more brown....and it's only the beginning of summer.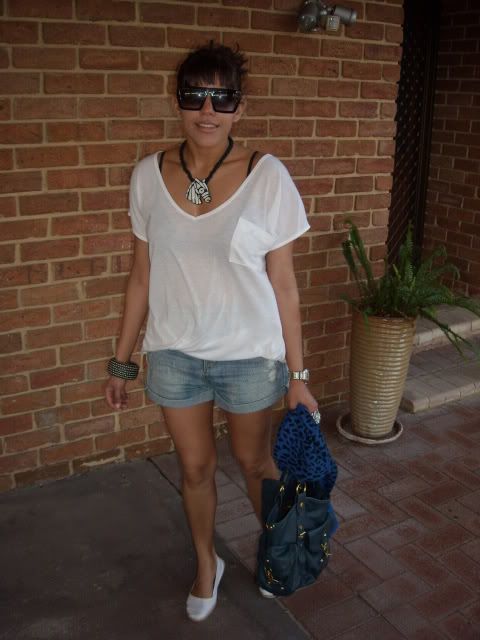 p.s. gotta love the bath slipper-like white slip-ons ;)
white pocket tee, supre. shorts, cotton on. flats, sportsgirl. cardigan, portmans. bag, vintage. necklace, diva. cuff, city beach. rings; sportsgirl, markets, vintage.