Yup, this is my favourite blazer. Found thrifting at the standard op-shop for $5! I love this jacket, its ridiculously comfortable yet sartorially glorious. Or atleast to me it is.
These photos were taken a while ago, but I completely forgot about them. Time to ensure they see the face of light.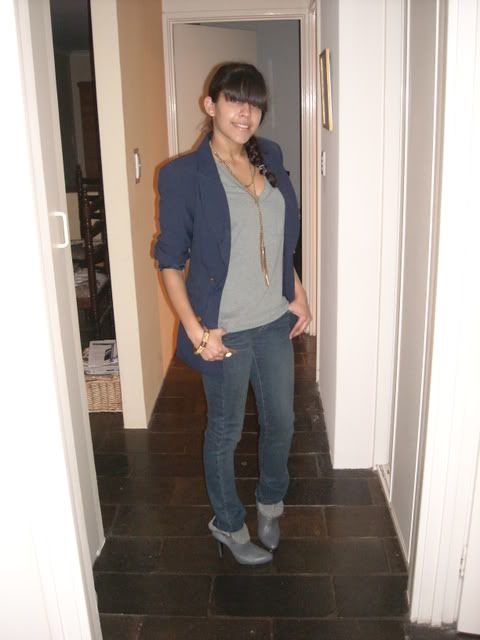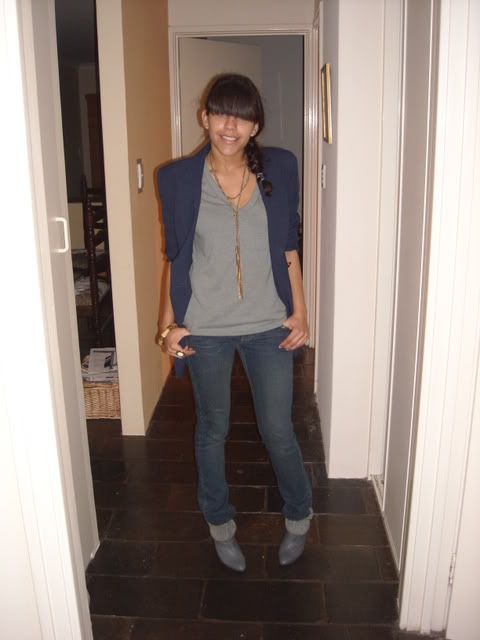 Yeah, I know. The bangs were wayyy too long at that stage. Laziness is my one biggest obstacle in life. But I've since fixed them, phew!

oversize blazer, vintage. tee, myer. skinny jeans, supre. boots (which I've worn cuffed), vintage. jewellery, diva/vintage/cotton on.