That's these shoes I picked up in my fave op-shop to a T. They have a ridiculously exaggerated 70's vibe, almost goth-like. Oh so ugly. But I saw something in them at the op-shop and picked them up. Oh, I do love them.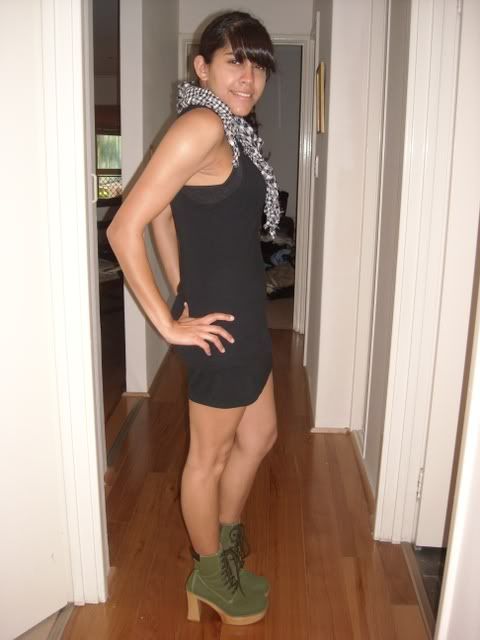 Ahem. Even though I may look like a 70's hey-day reject ;)
Next post (fingers crossed): My new shoe purchases (if they haven't sold out of them between today and tomorrow)
top, cotton on men (its called the beater, haha). skirt, cotton on. shoes, vintage. feather headband, city beach. scarf, DIY city beach.