I mentioned a couple of posts ago that I'd be putting up some of my recent shoe purchases....dum dum dummmm :)
The post was only going to happen on the condition that the pair I saw yesterday hadn't been snapped up. They hadn't. Yay!
The deal was that Stuart had bought me this pair of shoes for my birthday, and as impressed as I was with (a) his great taste and awesome choice, and (b) the architectural shape and height of the shoe, they were a little too tight and the strap across the ankle unfortunately made my legs look like shapeless hockey sticks :(
So I swopped the ones above for these, but in black:
Wearing the newbies :)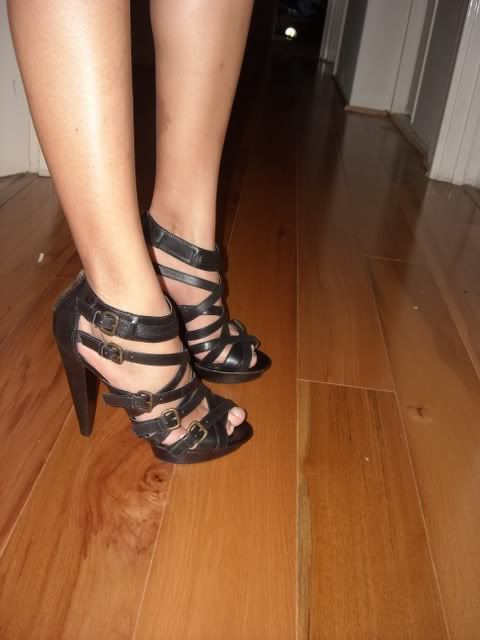 I'm already creating outfits in my head, these shoes will go with
everything! (I think...)

And when I visited
Shoe Show
, they had a lot more shoes that I fell in lust with. So I was very pleased to realise that the shoes Stu had bought were considerably more expensive than the strappy ones above, and that I would have some money left over. Enough so that if I included my sister's monetary birthday gift plus only $30 of my own money, I could own another pair. Woo hoo!
And so, stud fiend that I am, I snatched these babies up.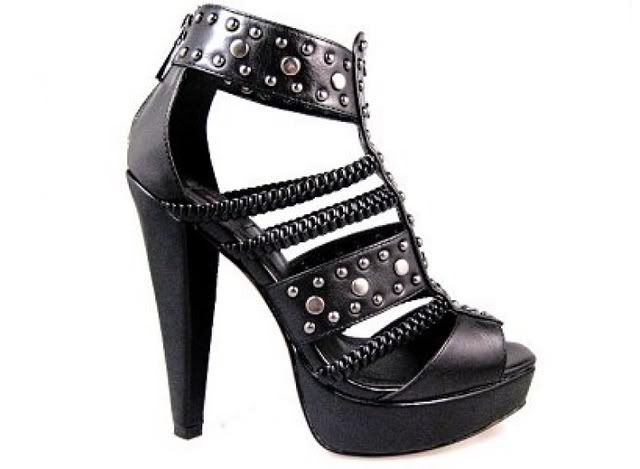 But, and I know I should just slap myself here, now I'm not so sure. Too much going on, me thinks...they incorporate maybe one too many trends: studs, platforms, gladiators, roping. In the shop I just could not decide between the studdy ones and a Givenchy knock-off pair that were inspiringly high, and so the sales assistant said I could swop them. And I think I will. To the knock-offs :)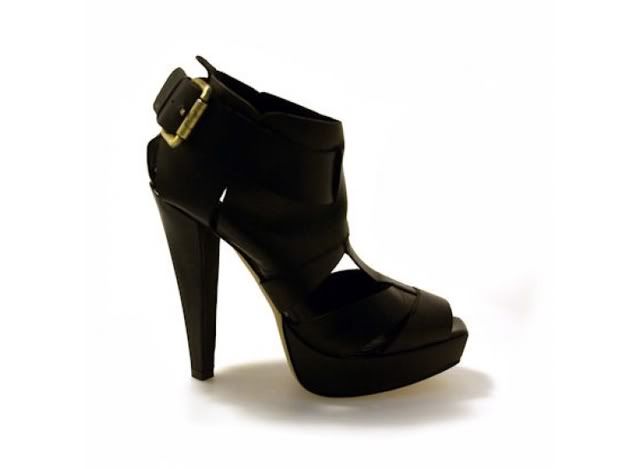 Any opinions?

Also, unfortunately Shoe Show
only ship to Australia
(for the mo), but if you are Aussie then take a look at their website because they no longer do just cheapo, overpriced pleather shoes but also stock a fabulous range of very of-the-moment, gorgeous leather treats from Sachi/Siren/other covetable high street brands.