I wore this to coffee with Stuart on Sunday. We have a sort-of regular Sunday coffee date at the harbour close to home; we grab some coffee, banana bread (that we get toasted and have with butter, yum!) and more often than not sit by the water's edge playing chess. And by playing chess I mean getting my arse kicked, as I have only just started playing. Time...

This outfit is the most comfy thing ever. The shorts are perfectly worn-in, the men's tank is soft cotton and the minnetonkas are...well....minnetonkas!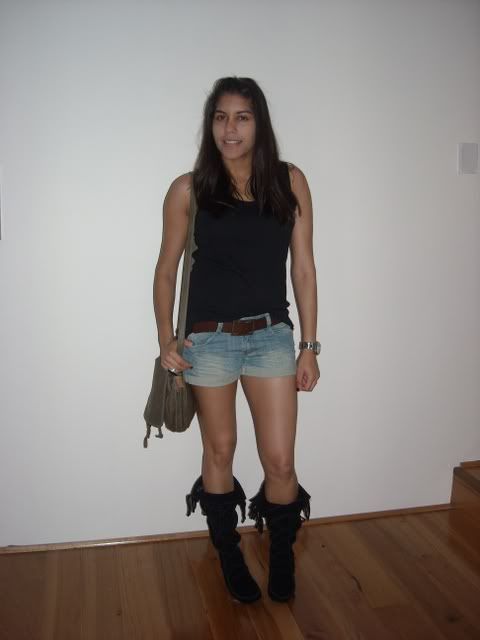 ignore the oddly scrunched tank (which makes my arms look like
a bodybuilder's....gruuuunt :)



I also wore this gorgeous lace-sleeve velvet cropped jacket that I
found thrifting; its so pretty, yet surprisingly warm

better jacket detail shot


I adore Minnetonkas, and have been crushing for years now. This pair is relatively new, off of ebay. Pure bliss. I also own a pair of tan ankle minnetonka boots with fringing at the top. Ahh, Minnetonkas <3
top, cotton on men. shorts, valleygirl. shoes, minnetonka. leather bag, vintage. jacket, vintage. jewellery, diva.