I wore this out to a friend from work's birthday/welcome drinks at a pub. Tried to avoid looking too teenagerish, as there could potentially be other colleagues from work (older, more senior to me) and you really don't want to come off as the youngun with the "crazy fashion sense" (as I imagine they think on casual-dress Fridays!).
Guess what? No other staff from work present. Hmmmfff, could have attempted the Erin Wasson cutoff denim shorts and oversize men's shirt (with regulation high heels). Or NOT :)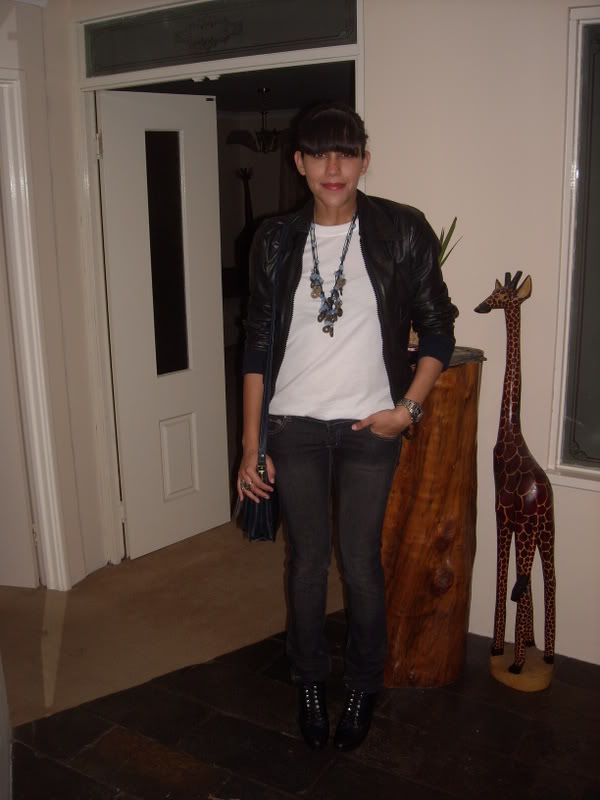 The platform on these babies is a little more impressive in real life . Oh, so obsessed with platforms as we speak. But these are the ones I reallllly want...I think. Too much going on with the shoe? Perhaps. Also, they seem to have been stretched out on the website, because they look more elegant (less squat) on the model and in the pages of Shop Till You Drop.

leather jacket, vintage. tee, target. jeans, supre. zhoes, zu. leather bag, vintage. jewellery, random turkish shop.
sources: wanted shoes, siren shoes