Why, you ask? My 100th post.
**WARNING: picture
heavy
post**
Who would have thought I would keep this going for so long. I have to admit, I love my lil ol' blog more and more every day. Most importantly, I adore the new friends I make every day as well as discovering blogs unknown that get added to the "daily read" compilation.
Thank you all so much for your friendship, your comments and that wonderful comraderie. I've heard some horror stories about the blogging world but have experienced nothing but the best. So thank you all so very much :)
I finally uploaded (downloaded??) my Melbourne pics, a few of which are: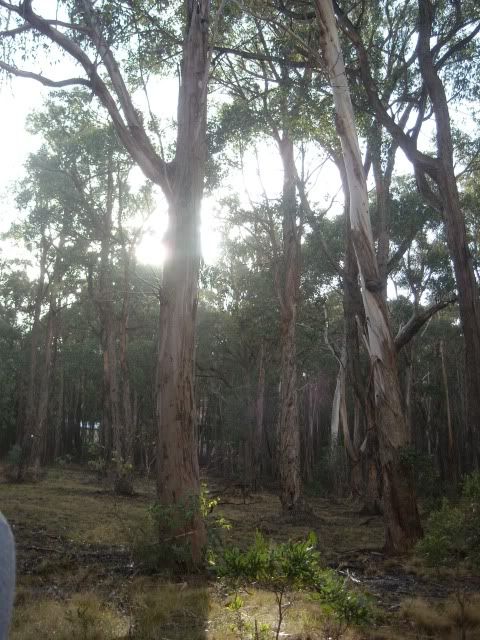 The first two are from Mt Macedon. Errr, there were alot of trees there? :)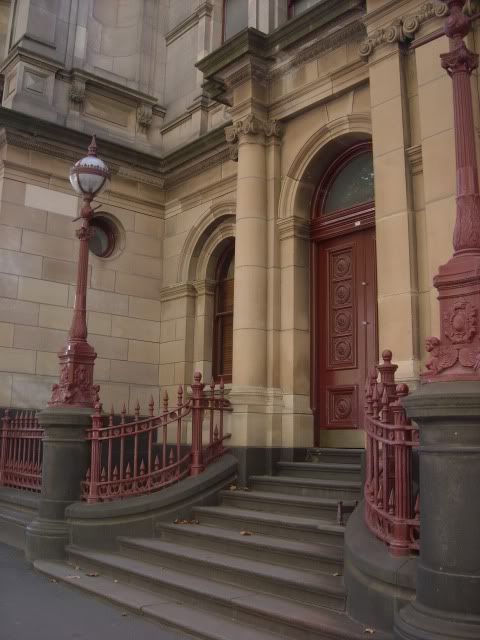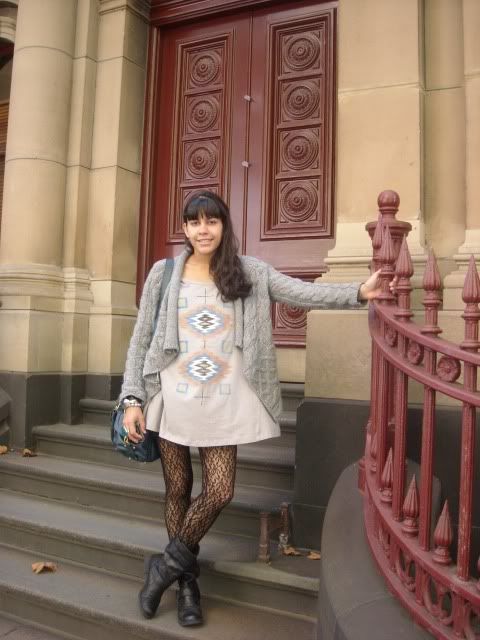 wearing a skirt here, honest
(tee, sportsgirl. skirt, cotton on. tights, random store. boots, asos. bag, vintage. cardi, esprit)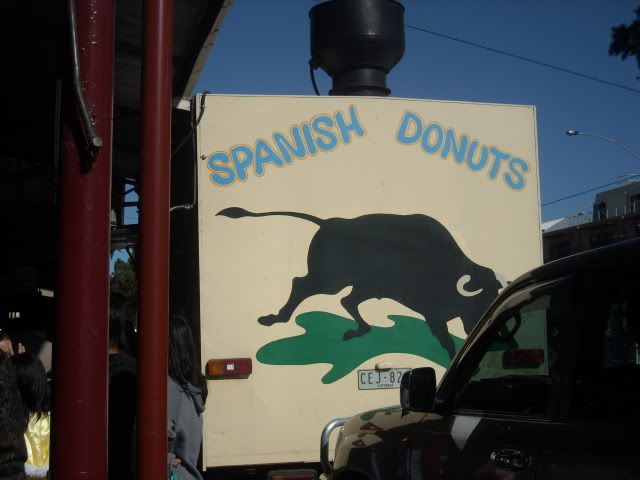 Spanish donuts at the Queen Vic Markets; how I love them...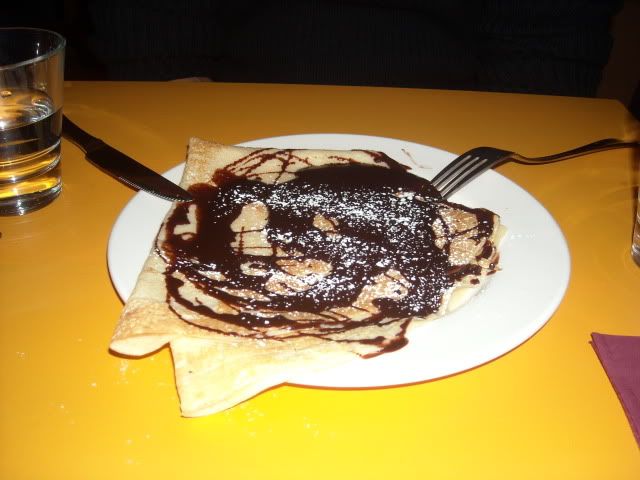 Crepes, at our fave little French cafe on Scott Avenue (rad!)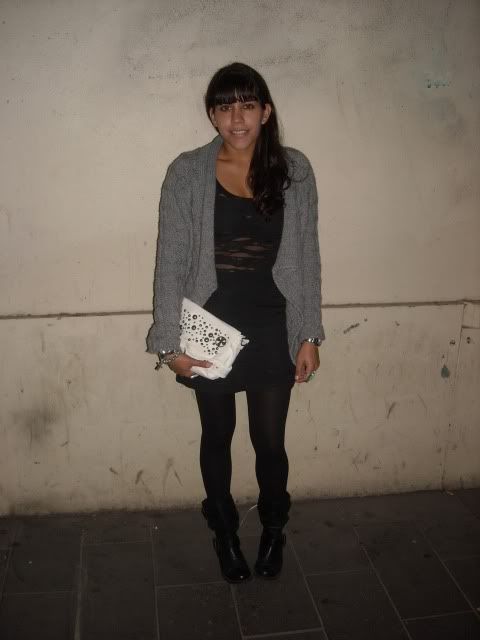 Out to a delicious dinner, gorged on cheap tasty Vietnamese..yum!

(dress, mink pink. boots, asos. cardi, esprit. clutch, ebay)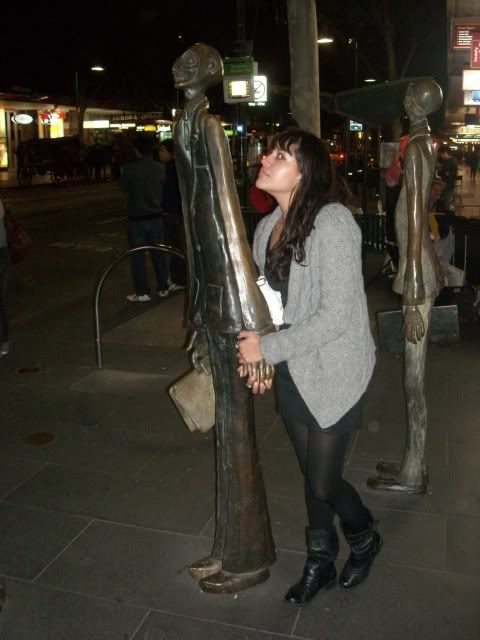 Hand holding at its best....
a laneway near our hotel
(tee & jeans, supre. cardi, esprit. boots, asos. bag, vintage)
my dark Belgian chocolate flat white at The Chocolatier


---------------------------------------------------------------------------------------------------

I can't believe its already Saturday night...weekends seem to scream by. I spent a great part of today at my favourite coffee shop, X-WRAY in Fremantle. I adore its location, the staff, the hippy vibe, the great coffee, everything! Tomorrow, my sister and I will be taking mum to brunch at our favourite beachside cafe....yum!

What are you doing this weekend?
Happy Mothers Day to all the mums too :)