We visited
Perugino
in West Perth Friday last weekend for the occasion of a good friend's 25th birthday. The food was delicious, the company delightful. The waiters spoke in Italian accents (real and otherwise :). We complemented the meal with shots of some aniseed liquer, followed by a short stint at a pub-slash-club opposite the road. Good times.
And once again, I picked the Tristan Blairs to wear. For those contemplating investing in the shoes let me just confirm that these shoes are the be-all and end-all. Sexy, comfortable and a 5 inch wedge heel. I would happily wear these for the rest of my life....or until they broke :)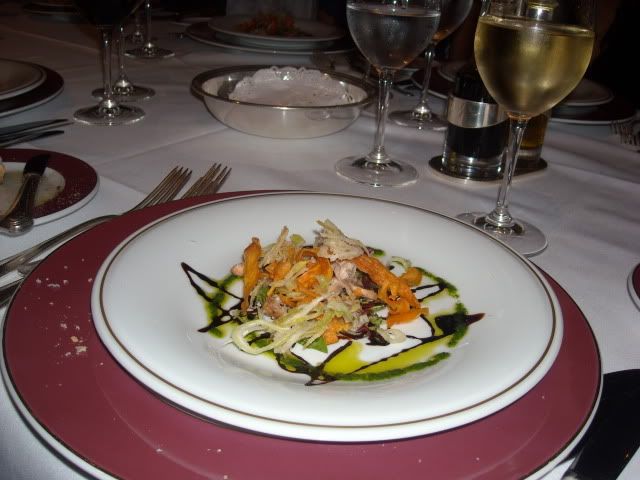 food porn: the delectable starter



Filleto In Crosta: eye fillet of beef, medium rare and served in a bed of Porcini mushrooms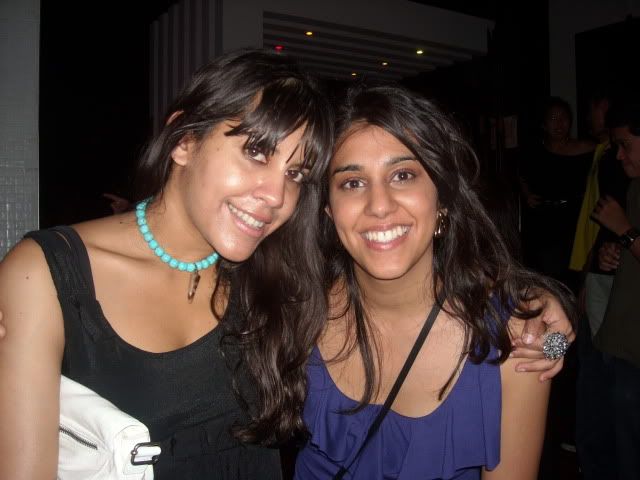 40 degrees celcius at the pub-slash-club. We only lasted a little while (clearly showing our age)

dress and jacket, vintage. shoes, tristan blair. necklace and ring, markets. clutch, ebay.