Guess who got struck down by another mystery illness just a few days ago?
Yep, whilst my body's immunity is down and desperately trying to fight off this killer cold strain that seems to have afflicted more than half of Perth another villain virus kicked me in the guts whilst it skipped around aimlessly, glee clearly visible on its wretched face.
I am afraid to state that I am on the path to recovery (from both), because that second sucker might just overhear me. Shhhh!
Meanwhile I have been living in these drop crotch pants I found in Fremantle a few months ago. They are the ultimate in DCPs; very low drop, elasticised ankles and tapered legs.
.Heaven.
Paired with a sheer modal tee, I've found my "outside" version of pyjamas. Amen.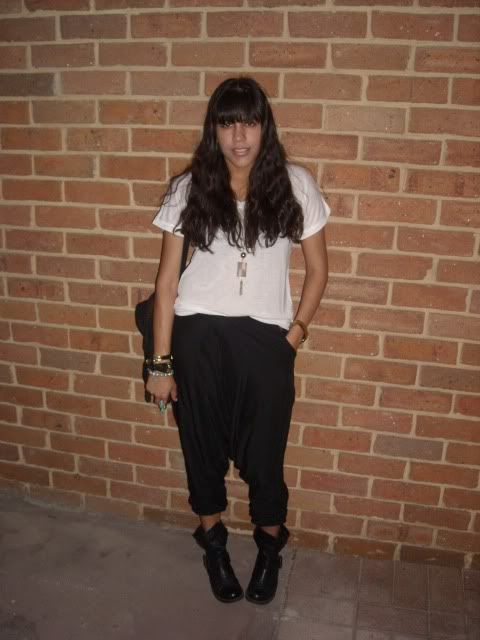 Crimped hair, kids, its all the rage ;)
sheer tee, killababe from live. dcps, red tiger. boots, asos. necklace, sportsgirl. ring and watch, queen victoria markets. bag, vintage. crimped hair, priceless.