Get used to this tee, you'll be seeing alot of it on the blog.
From my favourite vtg rock band-memorabilia store in Melbourne; retrostar.
(I got this Metallica tee and a Rolling Stones tour tee. Both in soft, grey, worn-in cotton.)
Now I only wish I had got a few more for good measure.
Perfection truly is a simple comfy tee and jeans
Worn (in this set of shots, anyway) to dinner and drinks at an Irish pub. When they claim to serve "hearty meals", they MEAN it. I had to be wheelbarrowed out of there...which explains the last lazy, lounging shot against the car. Hah.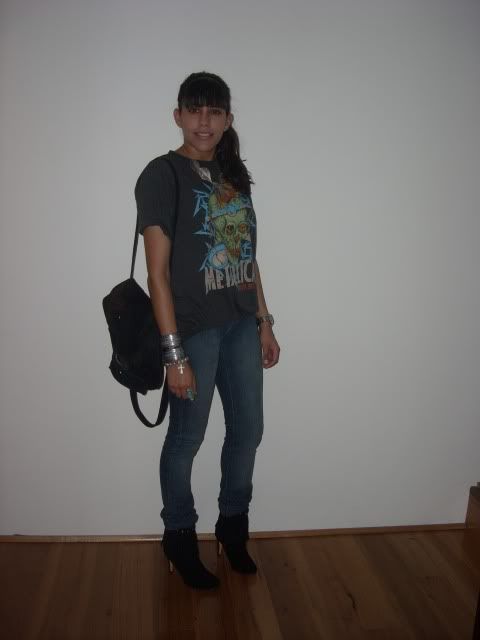 my hair's getting ridiculously long...and I think I love it??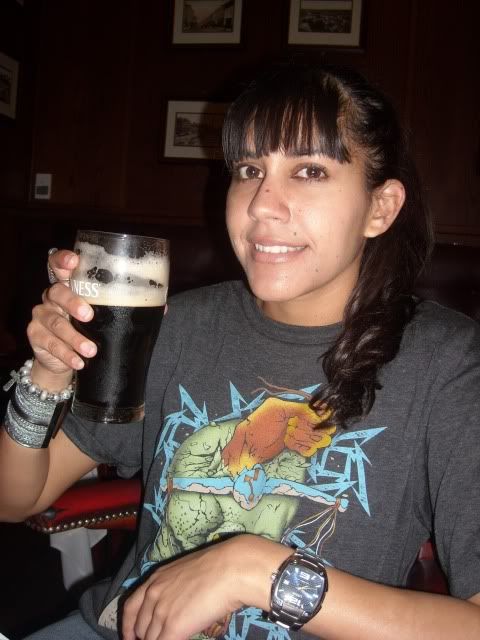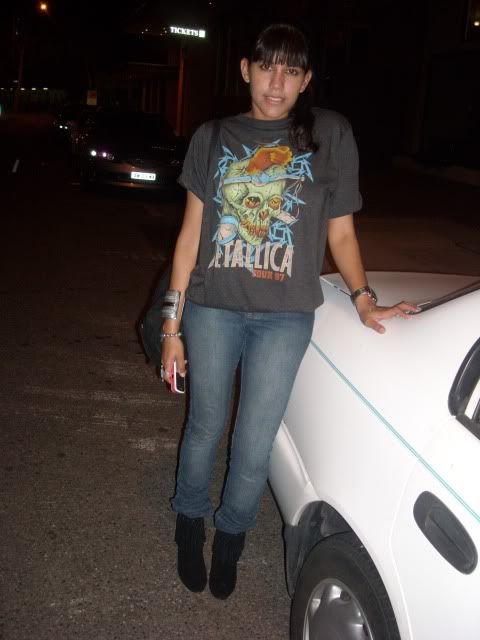 feel free to snigger at the satiated look on me...
You have been warned....this blog will probably become a one-trick pony with the tee. What can I say, its so comfy I want to sleep in it. Mmmmm. I guess I should just admit now that I wore it on thursday to the Irish pub, Friday to Danny Bhoy's (comedian) stand up gig and on Saturday to the movies. I vaguely recall wearing it on Sunday for a brief period of time as well.....
tee, retrostar. jeans, supre. boots, joanne mercer. ring, queen vic markets. cuff, gift. necklace, diva??? bag, vintage.