Anthony Capon.
25 years of age.
Avant Guard. Innovative. Original (think Romance Was Born with a sophisticated level of design cohesiveness) with a great eye for detail and flair.
Truly one of a kind.
I've been a staunch supporter of this creative fellow since Day 1. Everything he designs is avant guard yet wearable and, dare I say it, so meeee (I'd wear everything that came down the runway). Incredible and I want!!!
Here's a selection of his fab collection: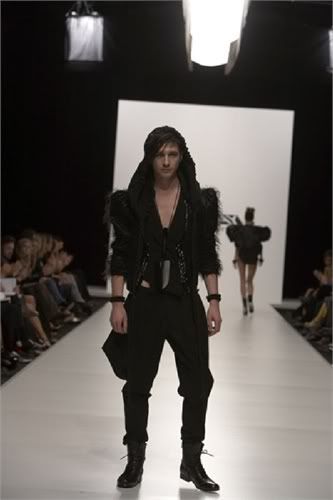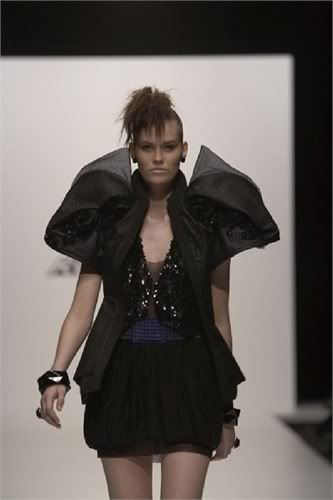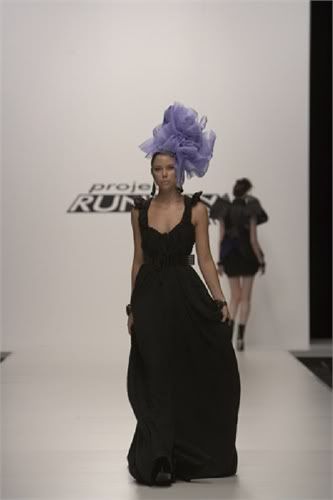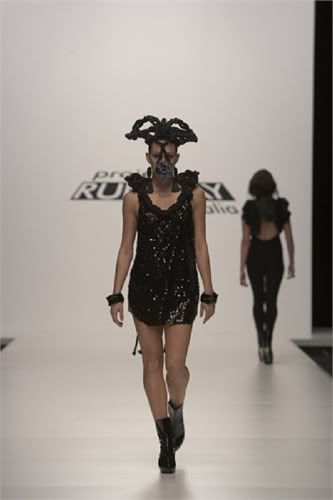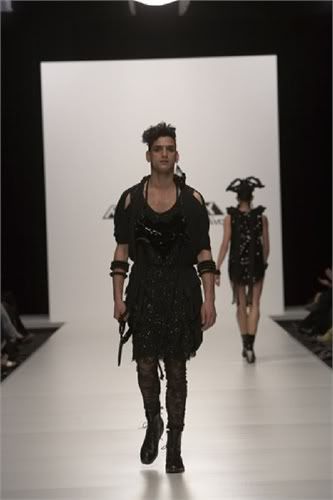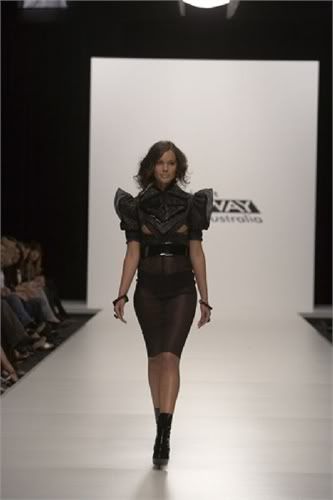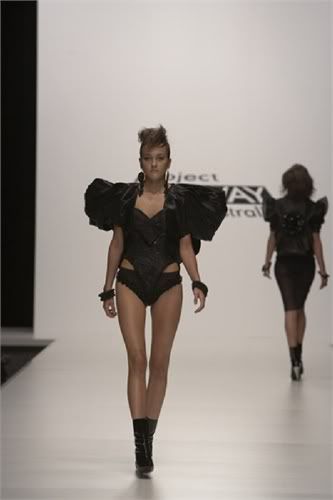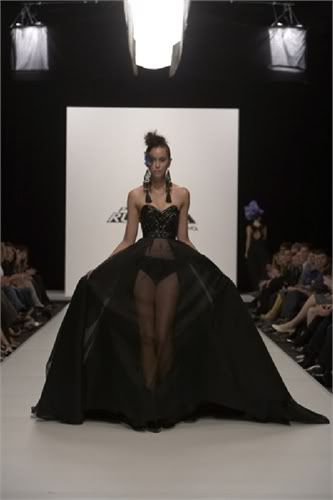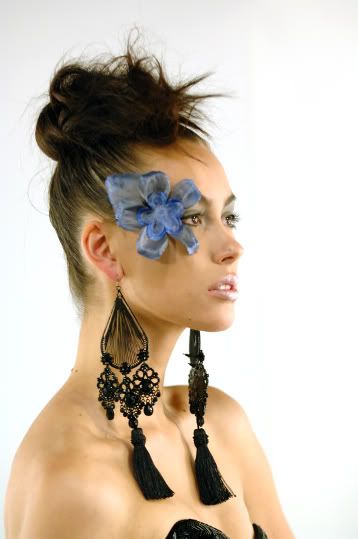 The blue flowers that blossomed as the show progressed, linked all the stunning outfits (I loved the watering can Anthony had on his head too.....enriching the flowers and outfits....perfect :).
And the winning party frock that will be displayed on Rosemount wine bottles (I die!)