As you may have noticed, my blogger template appears different. I'm in the middle of playing around with the default templates, editing parameters to my hearts content. It's not done yet (I want to modify the header, change the background colour, change widths of the post and sidebar sections, and decrease the size of the wraparound) but please do let me know what you think I should do or aim for, or even if you liked it how it was and I should revert back! I decided it was time for a change.....I'm looking for a more professional finish.
--------------------
I've also been getting my act together and snapping pictures for my new blog:
shopafricanteaparty
. I know the idea of a blogger trying to sell wares is a staggeringly unique one....but I have too many shoes, vintage preciousness, accessories, clothing and other randomness that just sits there and that could be loved by someone else.
To summarise:
*prices will be reasonable, yay!
*there will be frequent giveaways, and all you'll need to do is be a follower of
africanteaparty
*payment will need to be by Paypal: shoot me an email with item of interest, await invoice, make payment, and once it clears I'll post the good(s). [More clarity to be provided with regards to it all closer to launch]
I will update this blog once it's all in motion.....stay tuned!
--------------------
The Seeker
bestowed upon me this gorgeous 'Golden Heart Blog Award'. It's Spanish, its sexy, and I'm honoured to be so highly thought of by this gorgeous lady with a fabulous soul and innate sense of style. Do check out her blog.
I'd like to pass on the award to these gorgeous girls:
More importantly, I want to thank you all for your lovely comments and kind thoughts....you guys rock (p.s. I promise to reply to comments sooon).
--------------------
Last but certainly not least of all, I recently received my highly anticipated and awaited Camilla and Marc leopard print boots. I kid you not, I'm wearing them as I type. These babies are officially my favourite pair of shoes. They're all sorts of platform-high goodness, they have that incredible leather smell, they are hand-made, they have the finest fuzz-haired surface, and to top it all off they make your legs look ridiculously good. Seriously. Grace from Camilla and Marc's flagshop store in Paddington, Sydney (ph: + 61 2 93311133) was a delight and looked after me all the way. Thanks so much, Grace!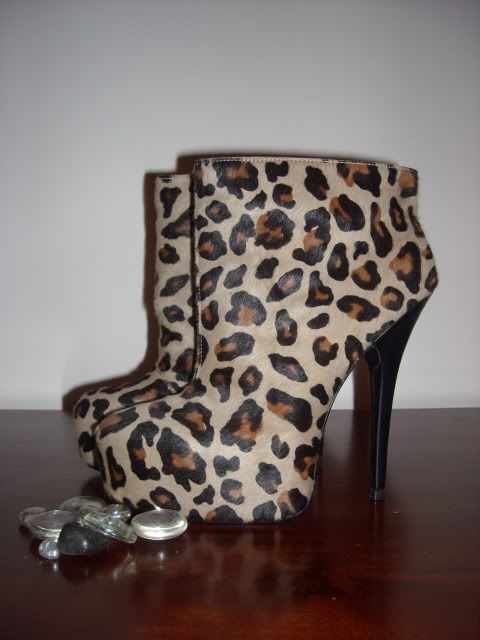 --------------------
Hope all is well with you guys. Thanks for all the comment love, I promise to reply soon :)