...and yes, the 'cheese factor' of that title is intended. It's been so long since I felt the warm sun on my scalp/back, I'd forgotten what that was. So when we heard, on Saturday morning, that it was going to be a 25 degree day, Stuart and I headed out to coffee at a new cafe near my house and then to the beach. The cafe in question?
Voyage
. They use premium coffee, milk, ingredients....hence the rave write-ups in local papers and the fab coffee. Yum.
Seeing as they're set-up pretty much on the beach (all you have to do is cross West Coast Highway and you're there), we headed over afterwards. There's nothing quite like the feel of the sun on a black tee. Or sand between your toes. Ahhh, heaven. Bring on summer.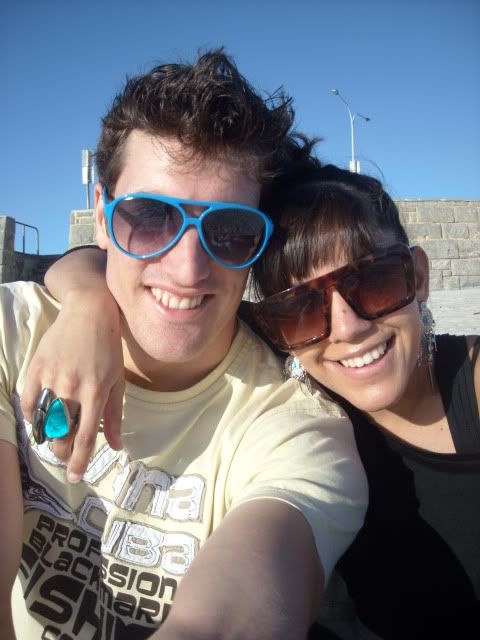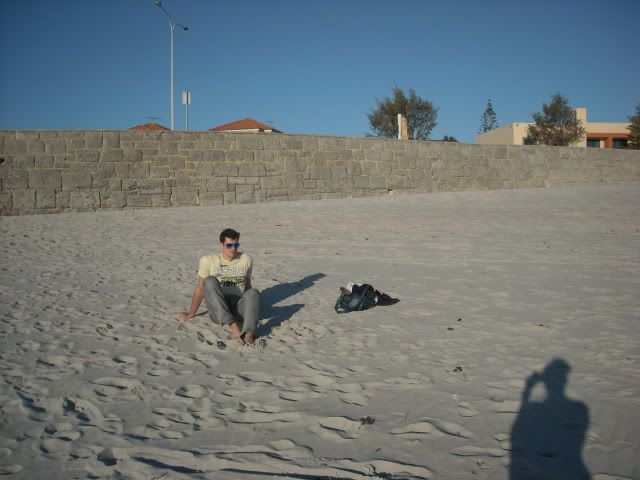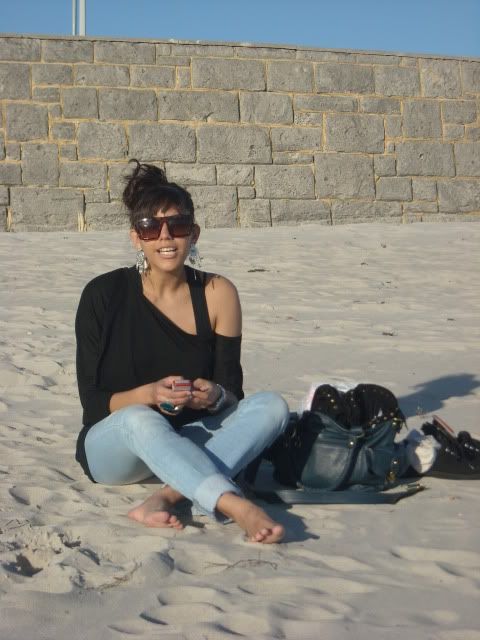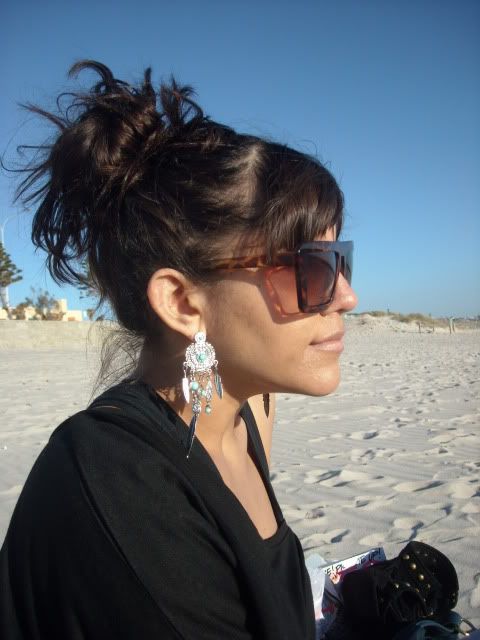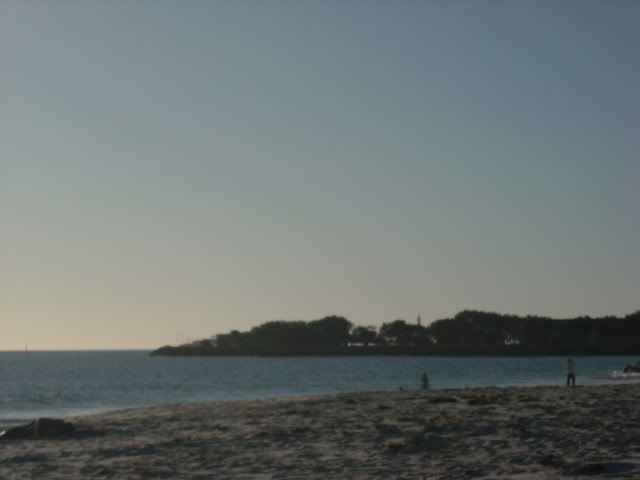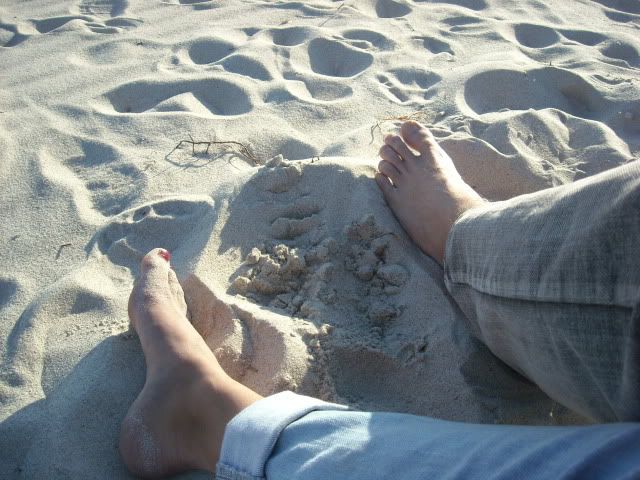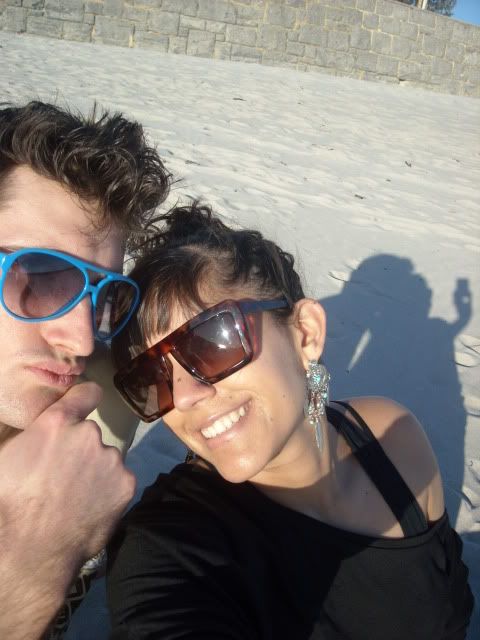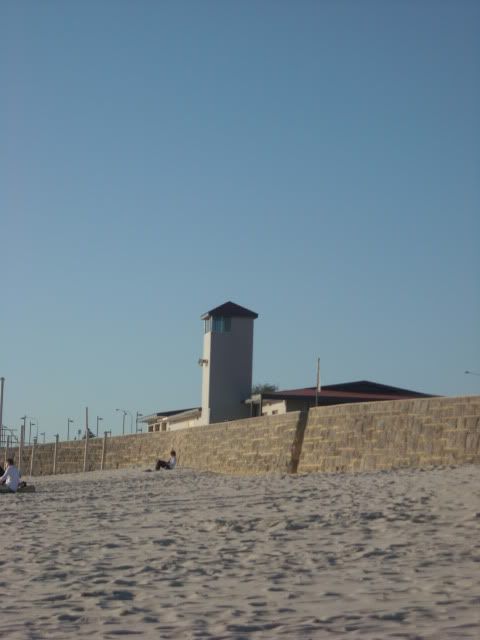 tank, supre. cropped tee, staple from cite. jeans, lee supatube. earrings, sportsgirl. rings, diva and DIY. bag, vintage. suede studded shoes (in bag), forever new.