Sometimes all you need is fringing and beads.
Behold this beaded scarf from some random, hole-in-the-wall store in the city.
Gotta love the benefits of working in the city
(err...or not, given how much I'm tempted to spend money)
And the ever-present DIY studded boots.
I love these babies.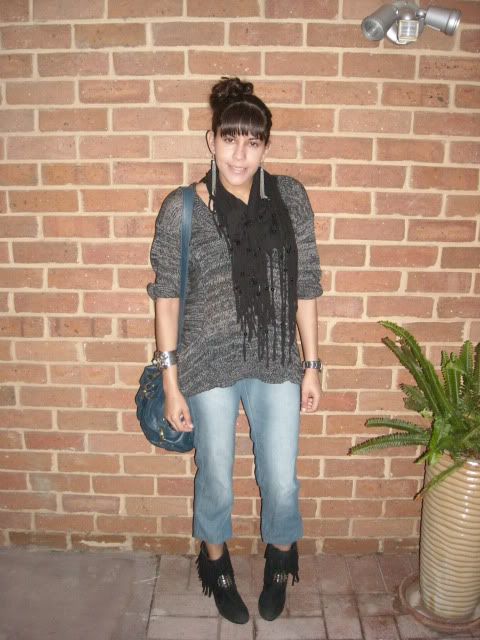 sweater, sportsgirl. jeans, valleygirl. shoes, DIY rubi. bag, vintage. earrings, random goth shop.