I've been thinking about dyeing my hair again. I dyed it an auburn red a few months back and it's finally faded to a lovely brown. Time for a re-dye however. I'm debating whether to dye it red-red or just a lovely chestnut brown....hmmmm, the options.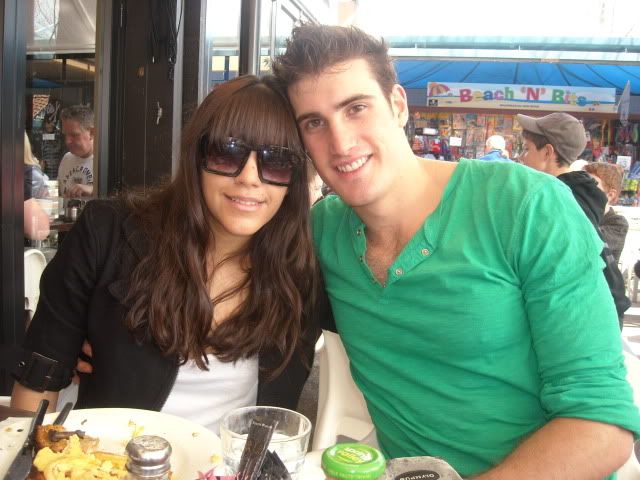 Taken last weekend at our annual Father's Day Brunch
This week has been crazy. Work has kicked my arse, so much so that I have been coming home and just lounging. No energy to blog. Or to try to do anything semi-productive. I have however been lusting after a fair few shoes......the
Maurie & Eve Platinum Punk Wedges
(that I've paid a deposit for (just awaiting their arrival in my fave Billie & Rose store)), the YSL cage knockoffs by Siren (now instore), and these babies....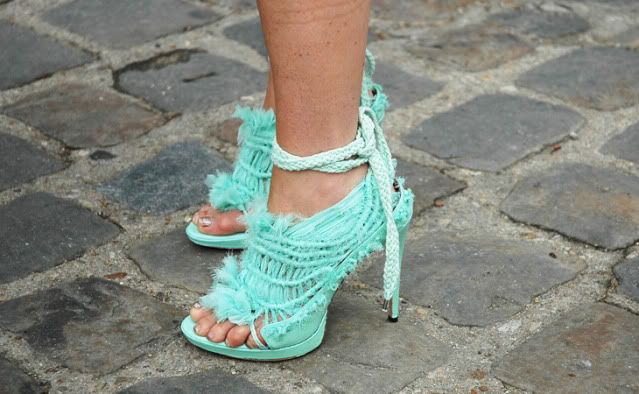 Cesare Paciotti for Ohne Titel
pc: Jak & Jill
Cannot stop thinking about these. They're so different, so structurally delicate, and soooo out of my price range. To add insult to injury, I'm physically restraining myself from purchasing yet another pair of heels until I sell some of my unworn shoes, and then only buying shoes that I reallllly like and that will be a sound investment. Still, I'm like a junkie on crack-cocaine.....can't stop twitching fingers.....
Going to help my sister do some thrifting tomorrow. Should be fun....love a good rummage in quality vintage stores! I promise to comment on your blogs soon, thank you muchly for all the love <3