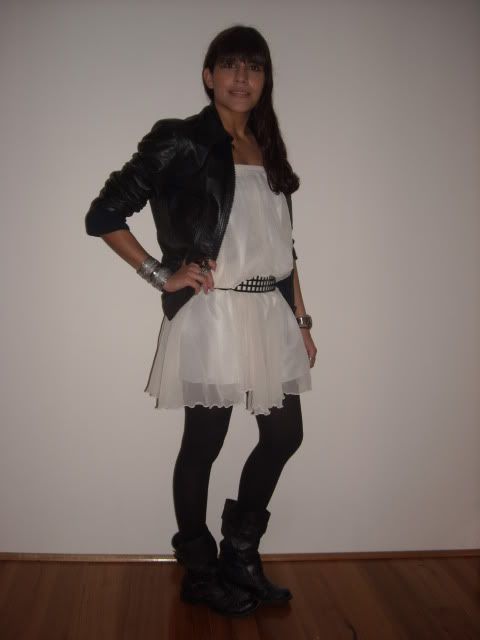 Spent the weekend....on a double date that Stuart and I set up for friends. Buying craft items to make a dead parrot outfit (a la the Monty Python dead parrot sketch). Making aforementioned outfit. Kickboxing in the park. Coffee bean tasting and evaluating. Taking Dad to brunch for Fathers Day. Wearing a caffeine overdose for a fair while. Catalogueing more of what I want to sell.


What did you get upto this weekend?
1st outfit: skirt (worn as dress) and leather jacket, vintage. belt, forever new. boots, asos.