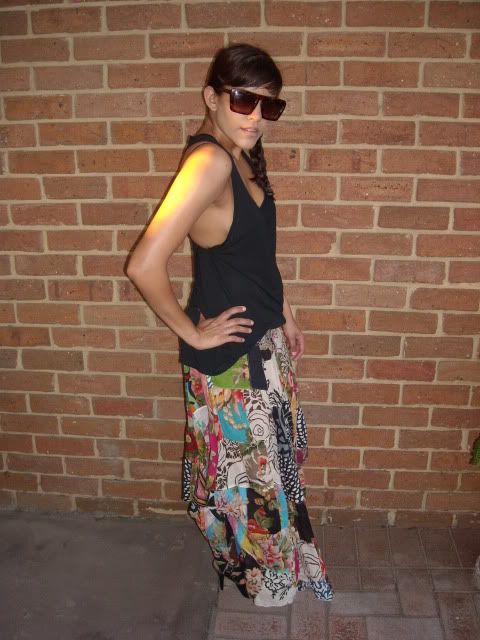 I should have taken a better picture of these fan-bloody-tastic heels but you can see them
here
......they are Birkinstocks in heel disguise. So comfy it should be illegal. I could wear these for hours on end....and I plan to for my work Christmas party on Friday. I also went accessory-free here, which for me is shocking. Baby steps people, baby steps :D
I've spent the week thus far trying to complete the ridiculous amount of applications I have at work and pack for our trip to Bali...I've lost all semblences of normalcy at work as I frantically finalise things as well as deal with the normal day-to-day proceedings......let it be Christmas already!!
Hope you're all getting into the swing of the festive season :)
tank, supre. skirt, vintage. heels, bronx.