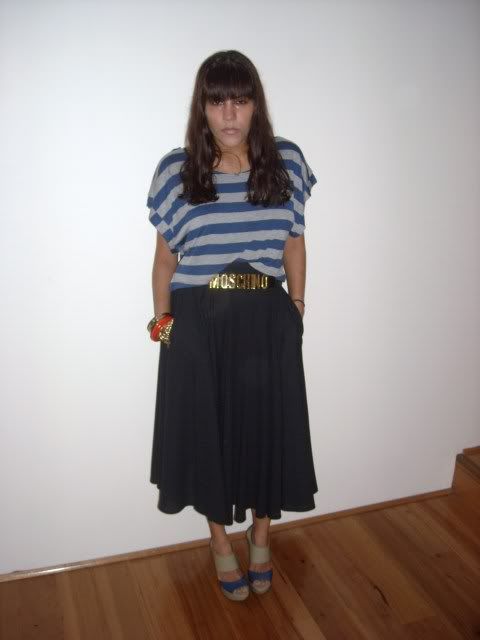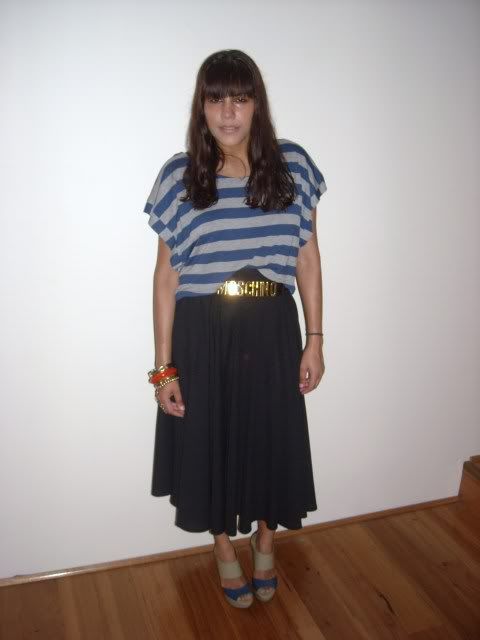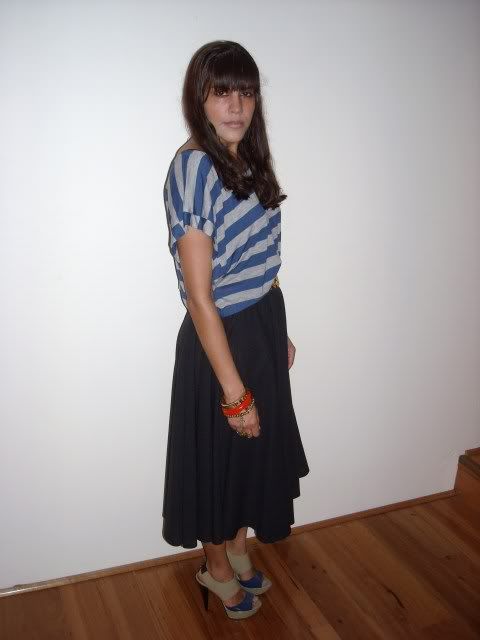 ...and yes, whaddaya is not a word. Sue me ;)
But the title in question points to this skirt and belt combo being sighted yet again on the blog. I can't help it; they just don't make skirts like this any more. The crepe material is lightweight and has the perfect sheerness to it. To further entrance are the pockets at the hips and the high waist. Ahhhh.....vintage gold!
crop tee, just jeans. skirt, vintage. belt, moschino. heels, urban soul. bangles; live, diva and vintage. rings, vintage.