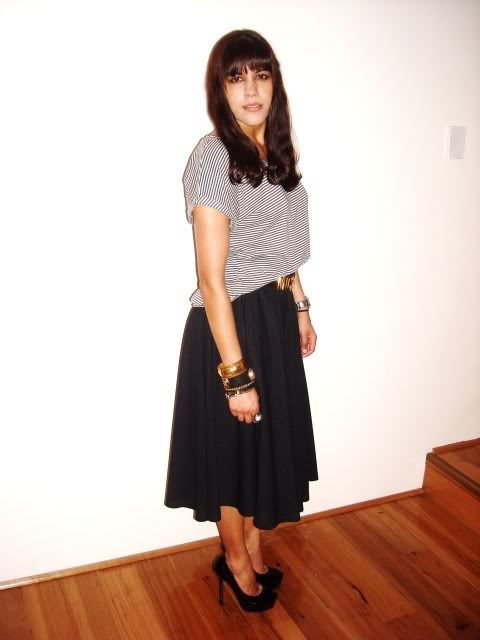 I love this navy high-waisted skirt I thrifted a while back. It swishes satisfactorily around my calves, it's the perfect lightness for blazing hot summers in Perth, and it has pockets. Of late, old school demureness does it for me. I stand miles apart from the multitude of girls in barely-there bodycon dresses when I wear this skirt, I tell you...there's nothing quite like a perfectly contradicted outfit made up of a high-waisted demure skirt, casual tee and ridiculously high heels!
P.S. I want to thank my readers for being the best. Thank you so much for the lovely comments on my last post, you guys rock!!
tee, supre. skirt and bag, vintage. belt, moschino. shoes, ysl tribute. bangles; live, diva, vintage, markets.