Tis the season to be jolly, tra la.....etc etc. I kid you not, I know nobody who is more enthusiatic about Christmas than myself. Last year, the family participated in my love for all things Christmas and bought a tree and decorated it, had chrissie stockings hanging, presents under the tree, the works!
And what does that have to do with this outfit? Errr, not much, maybe the bow is a little bit festive. Speaking of which, there is a woman in my office who has a christmas tree lights necklace, and various other christmas accessories. Nice. She does enough festive dressing for the rest of us :)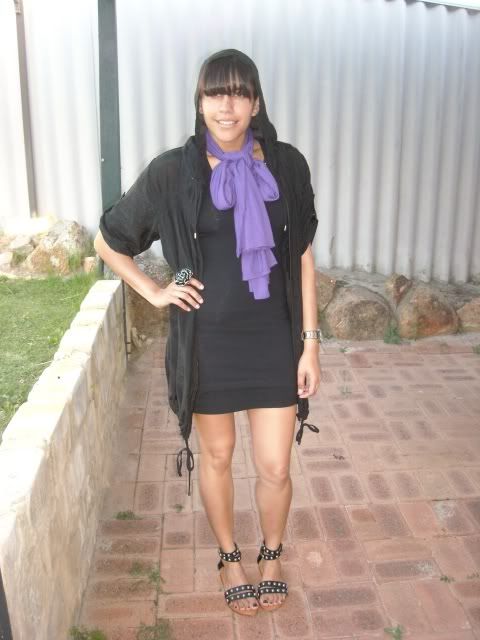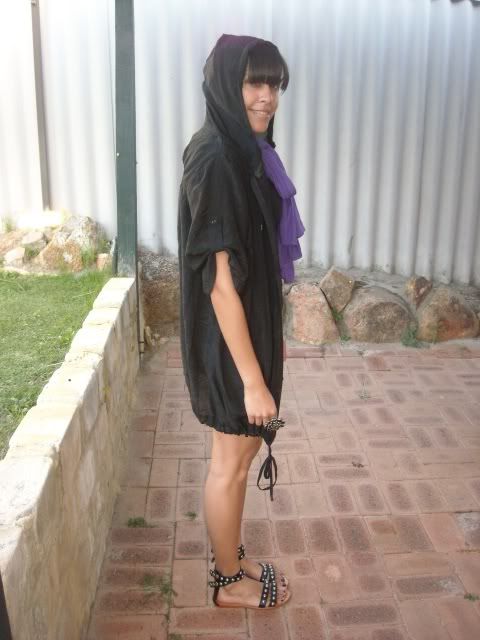 Ooh, Christmas, I cannot wait. I've already bought most of the presents, the special gift wrap (yep, really) and the christmas cards. So excited!
dress, supre. skirt, myer. sheer jacket, cotton on. shoes, sportsgirl. scarf, dotti?. ring, diva.