Haha, the post title makes me think of
Rhys
' Hot Summer video. (Is his makeup and fierce feather cape in the video not beyond delish?!! He was/is a makeup artist, who was on the Aussie 'So you think you can dance' show)
We had a scorcher of a weekend; it was 35 degrees on Saturday and a cool 40 on Sunday. So it made sense to make a bookshelf from Ikea in that heat :/ Even having aircon didn't help, but it's been a while since we've had such hot days, so no complaining from me :)
So it being too hot to really do anything, I've put off uploading photos from a pot-luck dinner on Saturday night (where I wore leather and black skinnies, outfit to come) and am going to use photos I've taken over the last few weeks.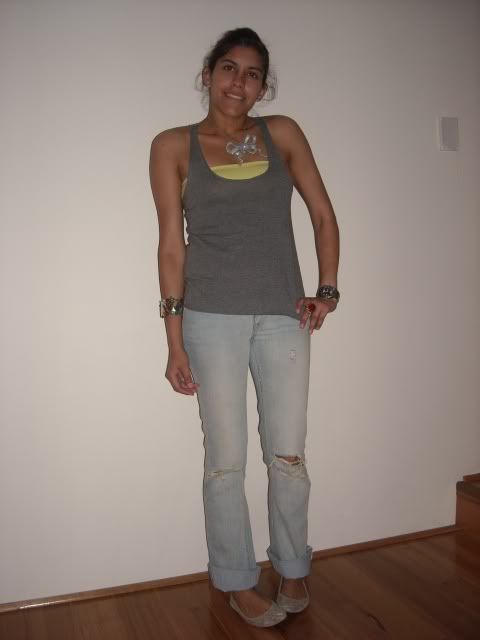 (before the arts festival a few weeks ago)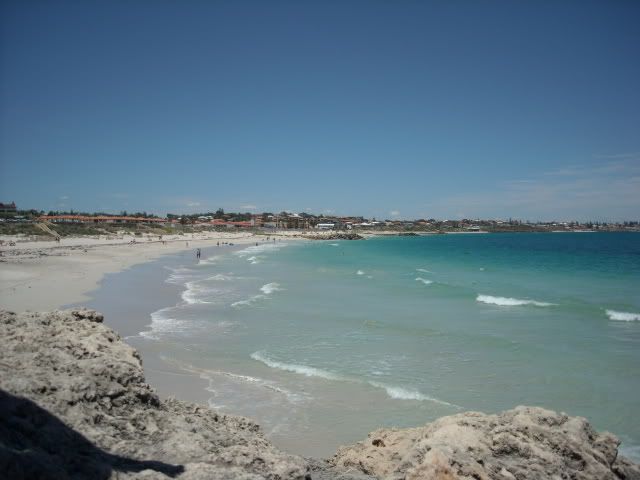 (the beatiful beach)
I also worked on a few of the d.i.y/sewing jobs I've been putting off for way too long now. I still want to make a pair of fingerless lace gloves (from spare material from a lace skirt I thrifted), a single feather & wire drop earring, and numerous other diys. But I did manage to alter this gorgeous thrifted turquoise dress with fabulous sharp shoulders and poufy pockets, which I will showcase on the blog tomorrow :)
Stuart's outfit: shirt, cotton on. jeans, just jeans?. shoes, dunlops with customised laces.
My outfit: grey vest, supre. jeans, sportsgirl. neon tube, vintage. necklace, d.i.y. christmas ornament. shoes, ancient.