Sorry for the absence. I was back a week ago and ermmm....loser that I am, spent the entire week reading my newly acquired cheese-tastic Stephenie Meyer
Twilight
series. Cough, really :/
Melbourne was incredible! The kind of holiday that, on day 2, you've forgotten all the petty dramas/don't know what the day and date are/is just bliss. My boy is amazing; not once did he whinge whilst I shopped, and he made me laugh all day, everyday. I'm a lucky girl.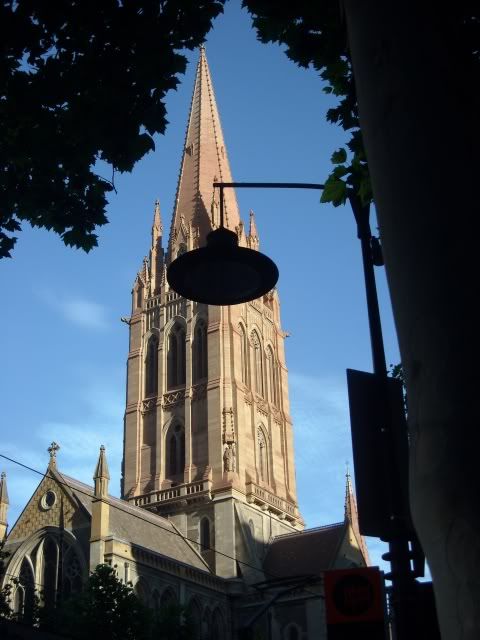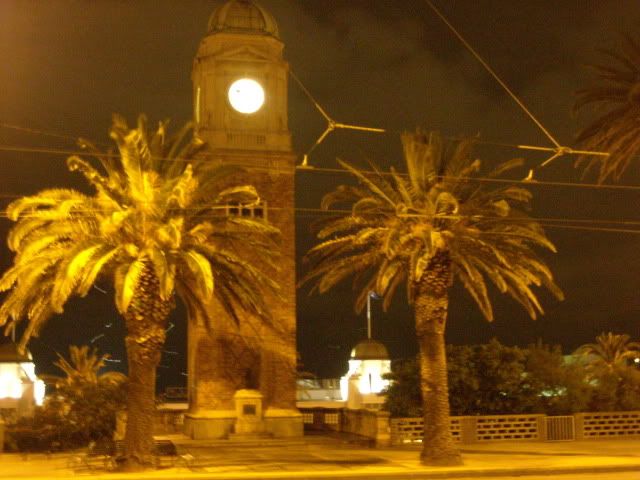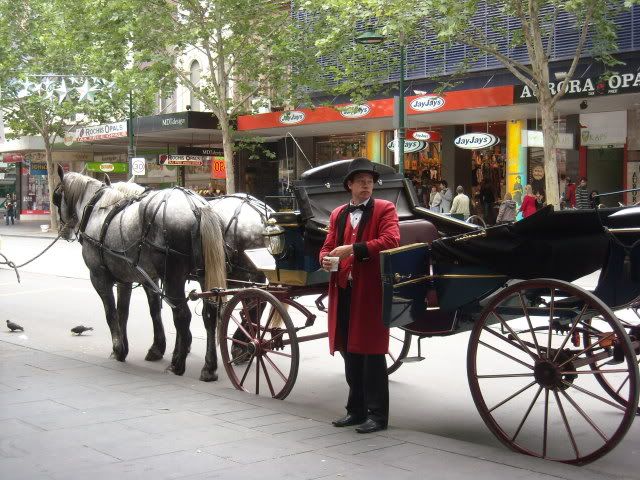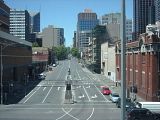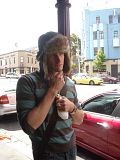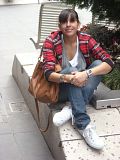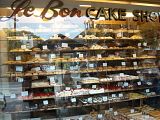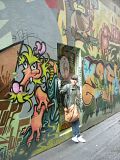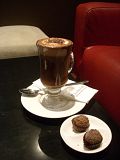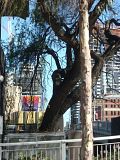 We spend ALOT of time in a French cafe with the best crepes ever (tucked away in a lane inside a lane), checked out an awesome library and a museum/gallery, checked out op-shops, went to the markets a number of times (each time we'd get there, we would overhear things like 'yes, we close in 10 minutes..' or 'today we close early; 20 minutes max'). Haha, we eventually got it right and managed to scoff a whole bag of Spanish donuts, mmm. I bought an awesome hooded leather jacket and a faux fur hat at the market, in addition to some of the boy's Christmas presents and a pair of shoes for dad.

We also took alot of photos, re-visited the jazz bar we had found last time (you guessed it; in a lane, inside a lane, inside another lane...not helped by the rain pissing down!), found an incredible and funky coffee shop, went to an artsy-type market, tried Starbucks for the first time in our lives (meh.), trammed it everywhere, frequented the St. Kilda cake shops, visited a bunch of restaurants (yummy cheap food!), got our photo taken at a well-known pub, visited the boy's sister who lives about an hour and a half outside of Melbourne (and who's cat was the fluffiest, cutest thing that would lick my hair once or twice every time I picked her up :), and even took awesome photos at Union Lane, a Council/government-sponsored 'authorised grafitti' laneway.

Haha, I leave you with this parting shot ;)

Basically Melbourne = love. Except for the weather.
Oh and I also have a post idea. I want to share my unhealthy obsession with oversize costume rings (yeah, don't ask, it's not right, you'll see what I mean)....so I'll take some snaps tonight and post them tomorrow.