Just a quick one because I'm still recovering from a sleepless night, and a very long day at work. The aim is to put myself to bed early tonight.
This is from a few days ago (can't remember exactly when). The liquid leggings are a new purchase from dotti (of all places!), and they are so skinny and hard to put on, but I love the way they look, so worth it!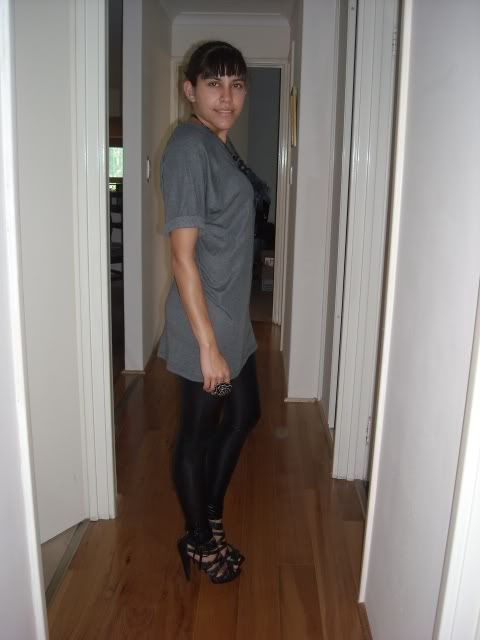 This men's tee is my new obsession; it works with everything and is super-soft. To top it all off, it was only $2 at my fave op-shop :)
p.s. the fringe has been chopped. It's a little harsh but I like it more and more every day, which is impressive considering it's the result of me losing my hair cutting scissors and resorting to a dull-edged pair which equaled the worst hack-job ever! Never mind, since fixed, and much much shorter.
tee, vintage. leggings, dotti. shoes, siren. necklace, diva.