So I mentioned in the last post that I had a slight...well, I don't quite know the word for it.....obsession(?) over costume jewellery. And specifically oversize/funky/crazy rings. I don't do delicate; never have, never will.
And with that introduction, here's my ring collection. Yes, it's all mine. Yes, I realise the absurdness of owning so many. I do wear them all though. Most are on very high rotation. It's how I let my style out during the work week, when I'm restrained in terms of how funky/fashionable I can dress, given my job.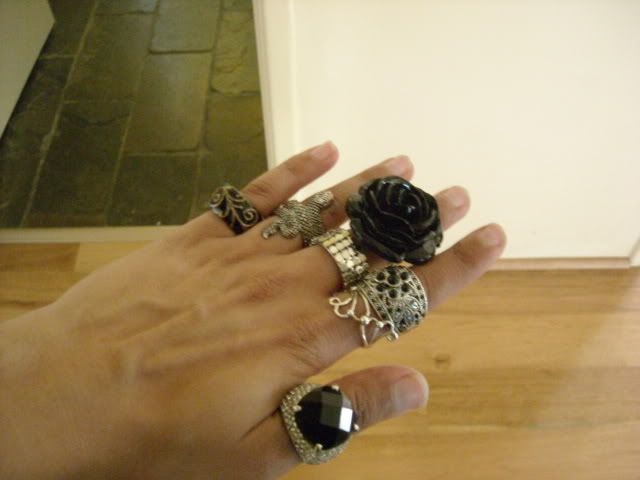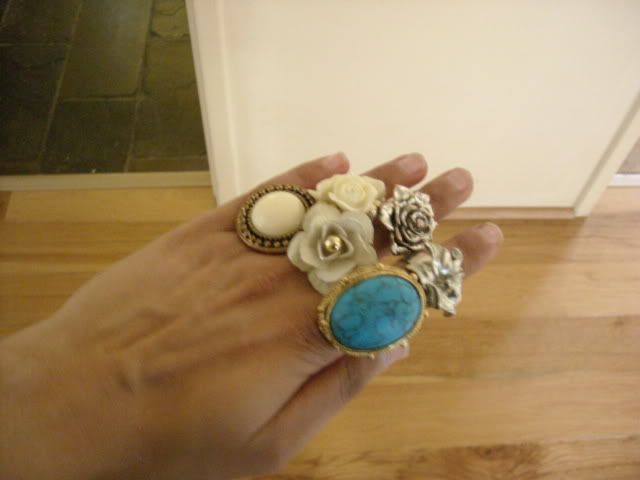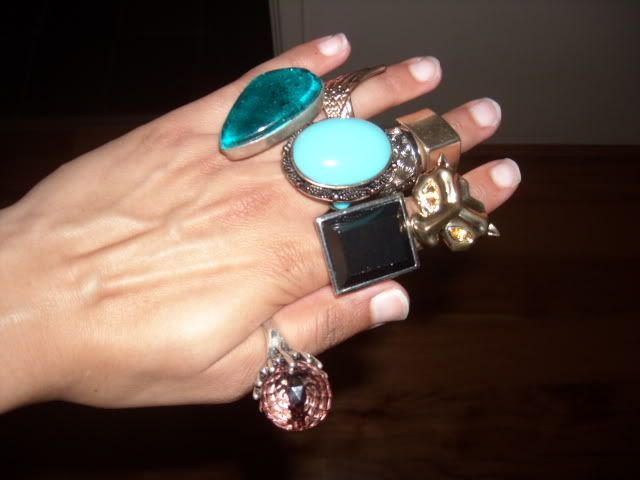 To be fair, a good handful of the above were gifts. Okay, enough rationalising :)
Let's see. My absolute favourites include:
the silver snake ring
the black and silver studded ring (3rd pic)
the flower rings; I wear three stacked together to create a monster ring
the gold curvy long 'grasper' ring, and the gold filagree cut-out ring (5th pic)
the silver turquoise ring

..and number one spot goes to the gigantic silver and black flower ring (last pic), its my current obsession!


Which rings do you like?