I got a chance, yesterday, to fondle select items from the Ginger & Smart S/S 08-09 line at Harry & Gretel. A fabulous pair of side-pocketed, drop-crotch silk pants (want!), a stunning sheer draped dress and an even more divine silk architectural blouse. It isn't just the look of the clothes; its the finish, the materials used, the subtle finishing details like a waist-tie belt with studded ends. There's a perfect edge to them that makes them wearable yet...well, edgy.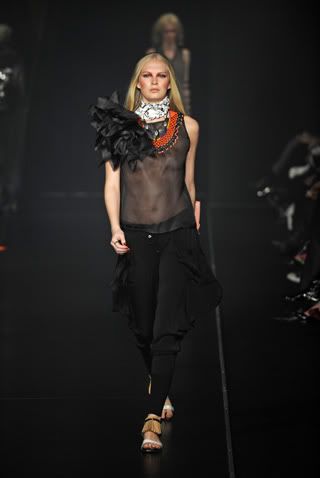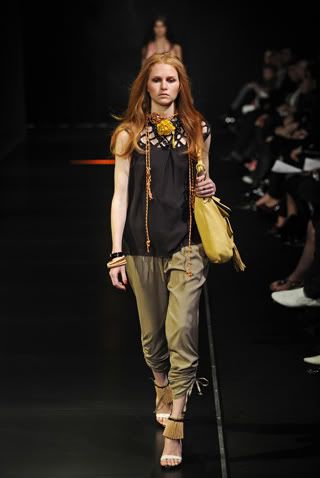 I know I've mentioned
Ginger & Smart
in a previous post, but I thought it was time to show more love for the label. Ginger & Smart all began in 2002 with a spa range, followed by a leather accessories range and then a move into high fashion, and the beautiful clothes I now crave. The designers behind the label are the Sydney-based sisters; Alexandra and Genevieve Smart. This label has grown from strength to strength and I now keep my eyes peeled for anything Smart.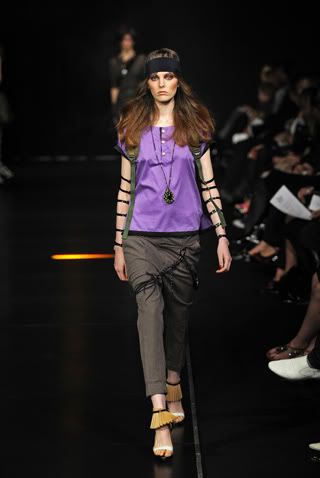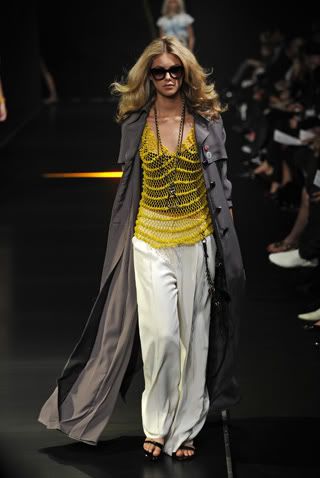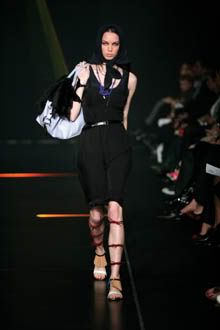 The downside is that the prices aren't cheap. But the clothes are worth every penny. So I'll just have to save up for my current obsessions; the silk drop-crotch pants with exaggerated side pockets AND those divine tie-up leather sandals. Swoon!
(on a side note: if you've got the money and are so inclined, the silk long trench/leather arm wear/asymmetrical khaki cropped pants would be much appreciatedand loved and I would love you long time!)