My first year of uni, I lived at the residences nearby. The college I stayed at was/is(?) best known for its sporting ability and partying (not in that order though :) Anyway, during the course of the year I made a great bunch of friends. We hung out in the quad, started food fights in the cafeteria (I'm looking at you, Sam!), had intellectually stimulating debates (and some generally crude ones too!) and generally had a blast.
So it's fantastic that we're still firm friends and, for those of us that still live in the country, catch up quite regularly. But last weekend, Sam was back from the UK and so we reconvened for a college-style night. Fun was had, drinks were imbibed, and at one point we were all doing zoolander poses and playing Wii bowling. Competitively :D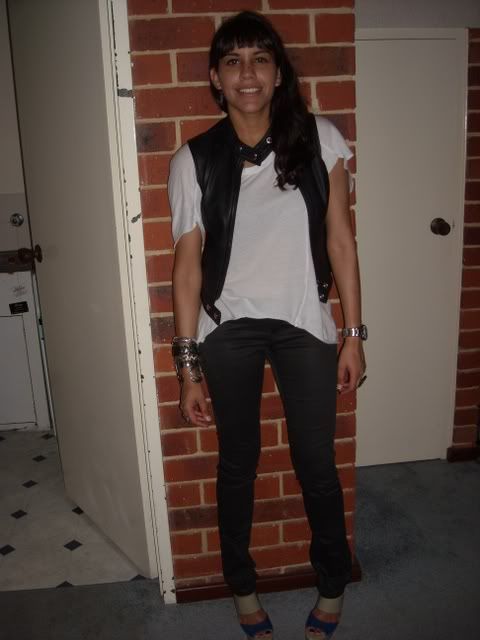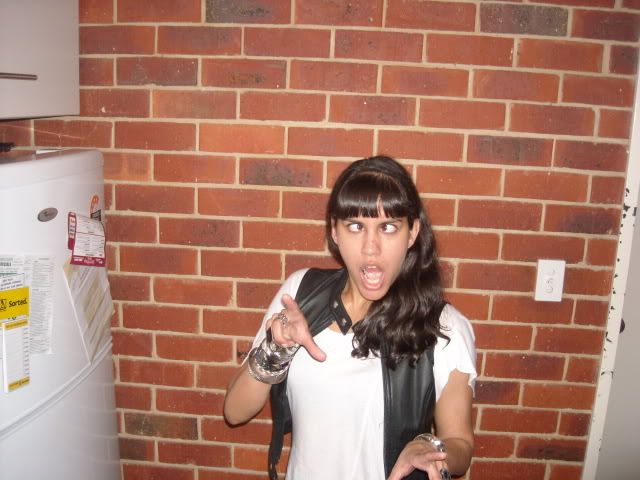 yep, this was my 'zoolander' :)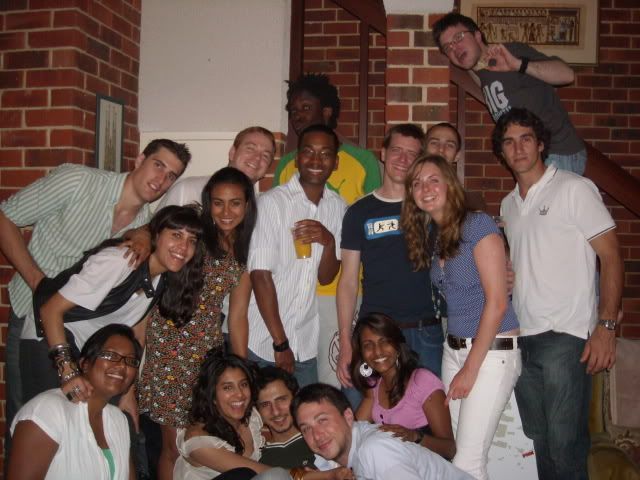 A diverse bunch of people, from all over the world!
Here's to good friends :)
tee, supre. leather vest, vintage. jeans, supre. shoes, urban soul. bangles, assorted. face in 4th pic, priceless.