I can't believe another weekend is already over. I know I'm not the only one to feel aghast at how quickly the weekends seem to go, and how soon Mondays at the Office come around, but still....already??!!?!. Hmmm, I believe this is what they call the dreaded
Monday Blues.
These are some photos from last weekend at the boat harbour. It was hot, hot, hot but regardless Stuart and I sat in the bright sunlight and watched the sun set over the harbour. I love the feel of the strong sun on you, penetrating your skin and making it almost sizzle, warming you up from the core (and yes, I am aware that there is a hole in the ozone layer over Australia, but I'm hoping our responsible use of sunblock will help us out).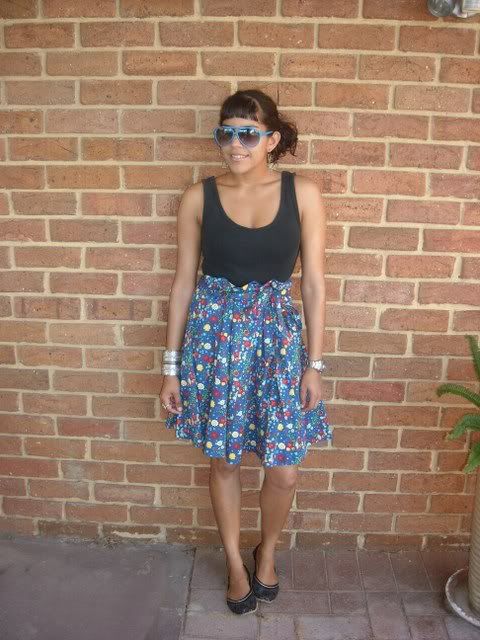 top, myer. skirt, jay jays (from years ago!). sunglasses, random shop. bag, vintage. earrings & shoes, gift from India. cuff, christmas gift.