So this post is very overdue. Erika of
fashionchalet
and me were talking about doing shoe posts way back in December, and she got around to doing hers, titled
shoe porn
(droool), but obviously I never did. Whoops.
Anyway, better late than never right?
These are a selection of my 'summer' shoes. I have wayyy too many to show in one go, but these are my current faves I guess (and yes, my mother calls me Imelda ;).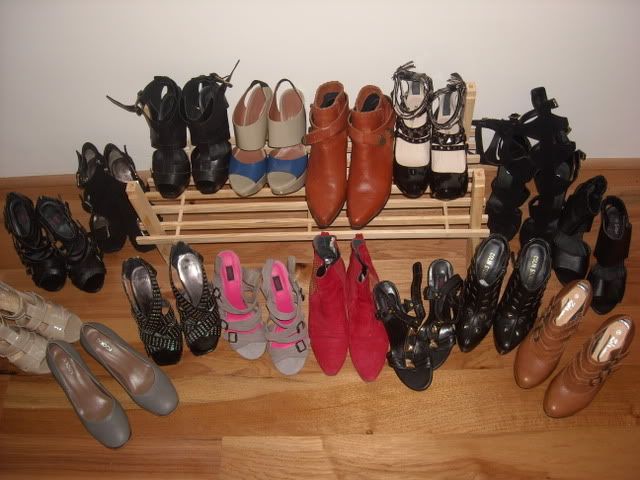 l-r (top): sportsgirl, siren, la fenice, siren, urban soul, vintage, wittner, rubi, sportsgirl
l-r (bottom): kookai, zu, siren, vintage, siren, colin stuart, zola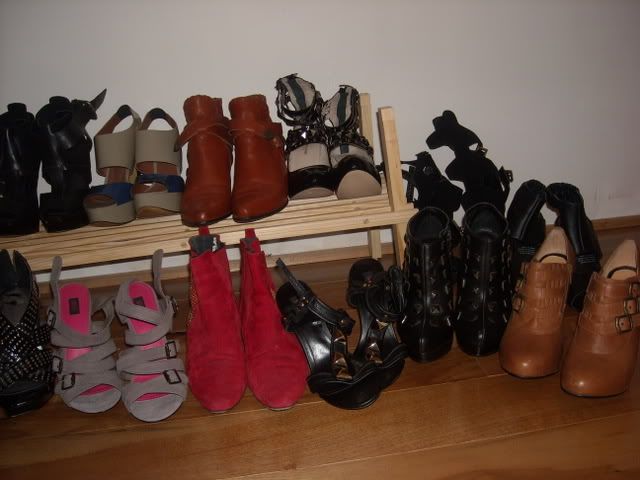 and some of my (current) favourite faves ;)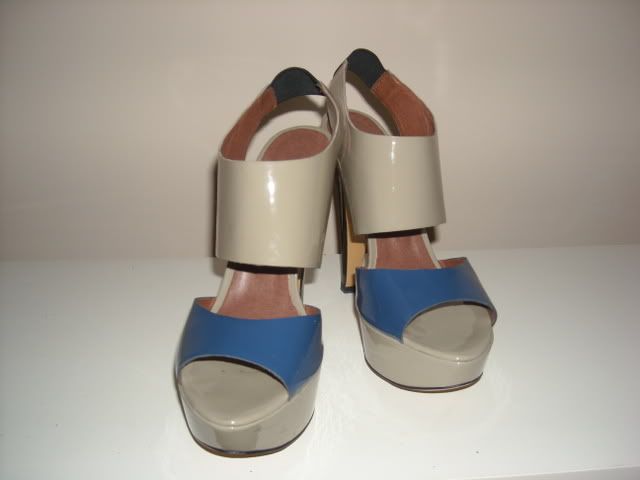 urban soul platforms - comfiest things in the world!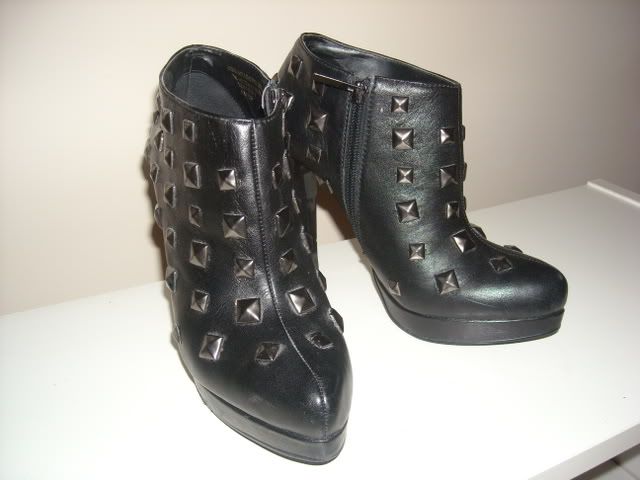 colin stuarts = still obsessed with studs

strappy siren platforms = adore :)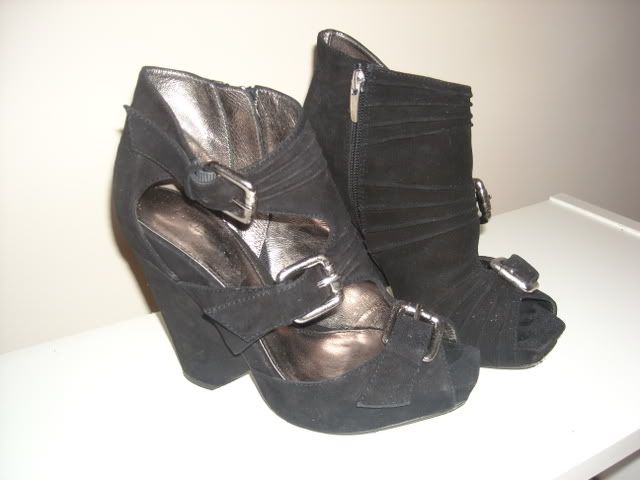 newest la fenice wedge-things: on super duper sale, and I love. So painful though!

part of my christmas present from the boy (mmm,
all they need is triangular studs at the front;)