I forgot about these snaps that have been idling away on my computer. I'm too lazy and hot to upload photos from the weekend (house party/summer drinks out/the deen), so these will have to do for the moment.
I'm so excited for Australia Day. One of my favourite days of the year (and a public holiday, whee!), its guaranteed to be a scorcher. We usually spend it with friends, in bathers (swimming costumes) the entire day. There's usually a barbie (BBQ) to be had, and booze in more than average amounts. It's then topped off by heading down to the river foreshore, chilling out whilst watching the sunset, followed by fireworks. Nice :) A friend lives a 2 minute walk away from Matilda bay (one of the vantage points to check out the fireworks, and enjoy the Aussie comraderie), so we head to his in the early afternoon, swim, have a barbie and drinks and then head down to the foreshore....
......mmmm, I cannot wait for 26th January :D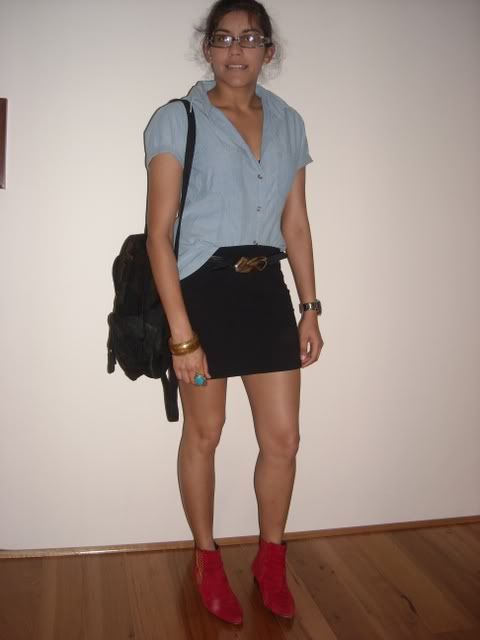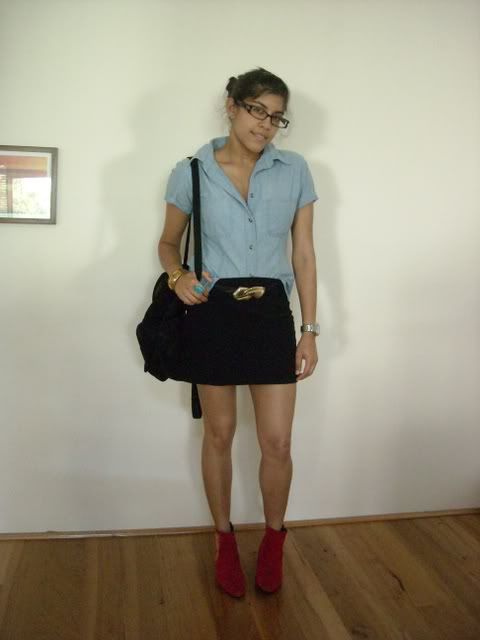 denim shirt, vintage (from mum). skirt, cotton on. bag, belt & shoes, vintage. jewellery, assorted.