January 26th. Always a magical day. Spent with friends, and usually spanning the entire day with a bbq, swimming, drinking and firework watching thrown in.
This year was no exception. We had lots of fun, I got sunburnt (my eyes, dammit!), we all got relatively drunk (although there were no nudey swims in the river wearing only Australian flag aprons with bare bums for all the poor families to see, hey Pete and Ed ;), swam a ton, bbq'ed a few too many times and had a great day!
It was an eclectic bunch; Aussies, Americans, British, Swedish, and a whole lot more. And I loved every second of it.
Interesting tidbits: I drank 2/3 of a bottle of red, more than a keg of beer and some Amarula; Alex did enough somersaults to awe and astound us all, Pete did not repeat last year's nudie swim in the river, kicking ball drunk is a great idea, sunburn is not!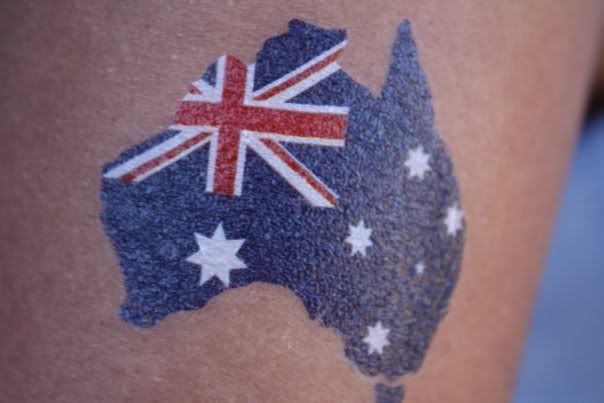 one of the multitude of Australia tatts we decked ourselves in :)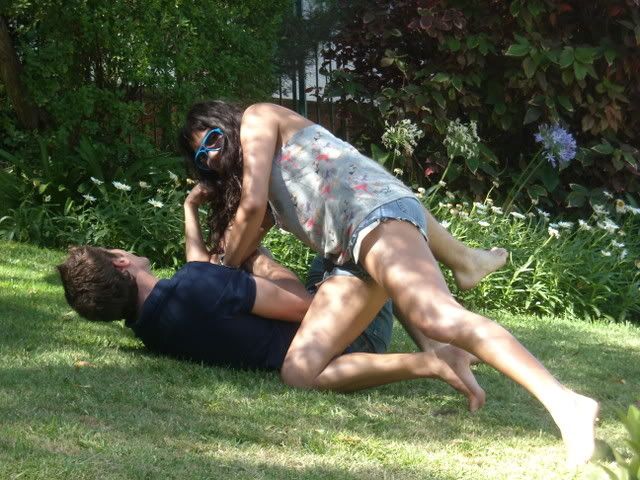 brute strength, what else? ;)
its a hard life ;)
tatts and beer, that's all we need...
Victor, setting up the shot haha!
by the foreshore, the whole lot of us :)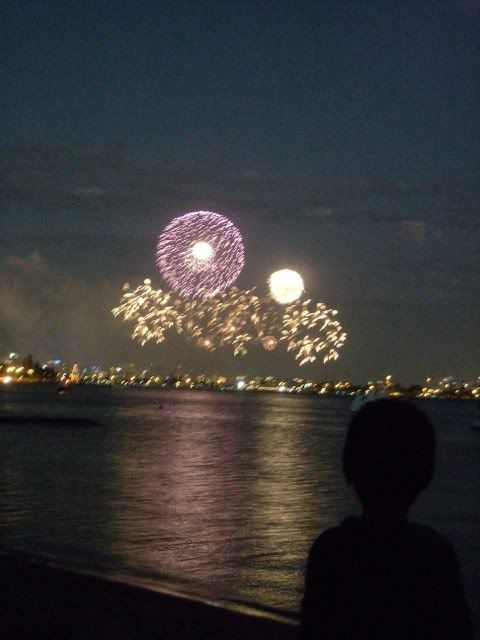 yay for the fireworks!