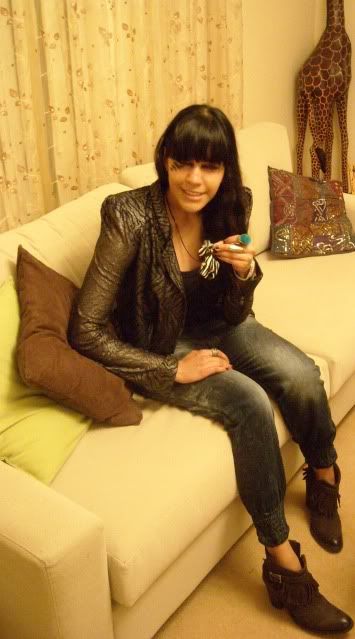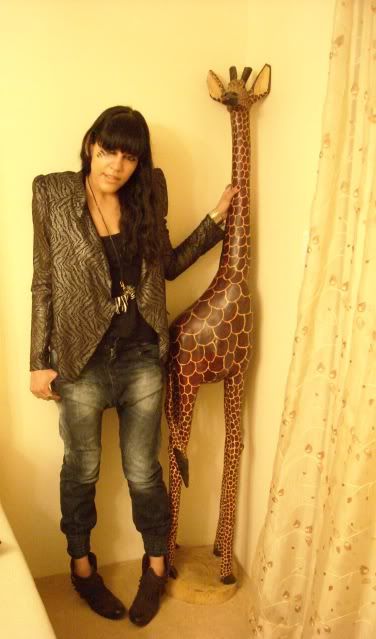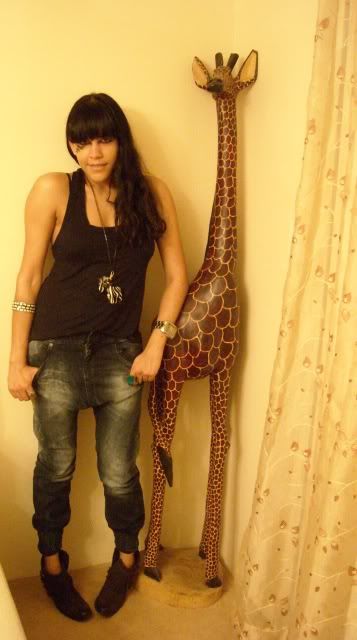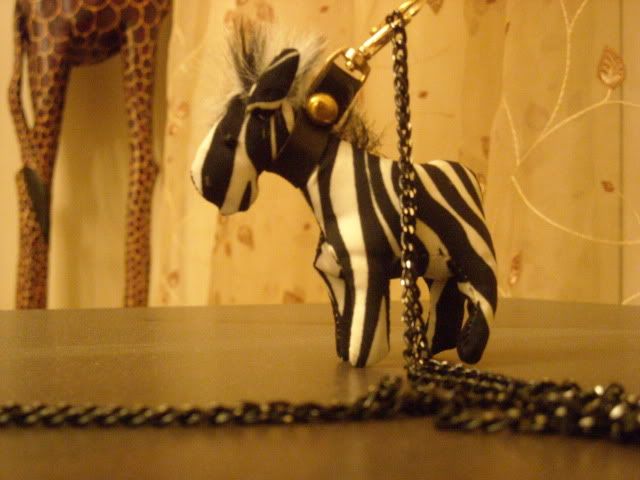 I found Simon at a quirky litte artsy shop in the city, and fell in love straightaway. Thank god he was on sale, because I knew I couldn't walk out of the funky, over-priced shop without him. Bless. And Stuart got to pick his name....I think it suits.
How's the weekend panning out for you?
tank, supre. jeans, from barcelona. boots, from rome. necklace (Simon!!), artsy shop. jacket, bettina liano. rings, market & diva.