I'm sure you'll know exactly what I'm talking about when I talk about the frustrations of finding the PERFECT pair of jeans.
I've tried expensive brands, el cheapo stores and nothing! I once bought a $200 pair of jeans and they just didn't cut it (what a waste!). To be honest, the closest I've got to a damn good pair is Supre's (a F21esque chain store here in Australia) skinny jeans. The reason for the better fit is that they cater for tweens/pre-tweens and so have pretty small sizes.
(...on the downside, you have got to squeeze yourself into the smaller size jeans if you want a decent skinny pair and, like me, have stupidly small ankles....)
BUT!! Only recently (I know, where have I been hiding??!) have I discovered the absolute genius of Lee Supatube jeans.
Pure Perfection.
I've never seen skinny jeans done so well. The comfort factor is a HUGE plus too. I can't tell you how pleased I am to have found the perfect jeans. I've since ebayed two more perfect pairs...what can I say? Perfection.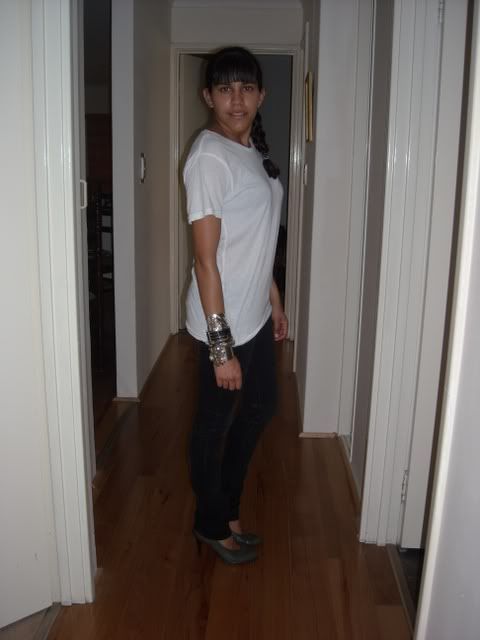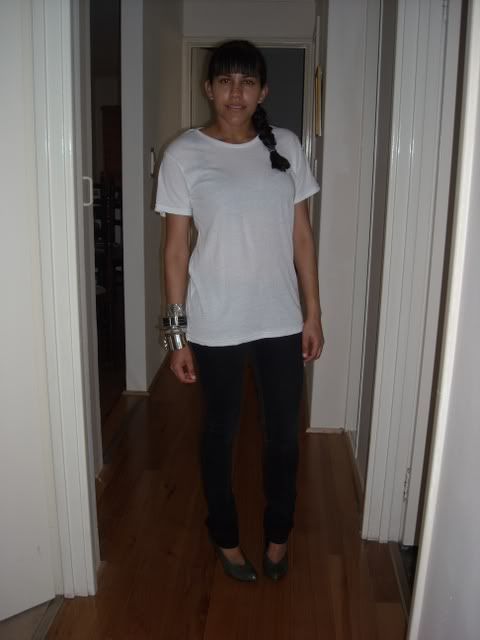 Post-note: The supatubes are pretty skinny, so that needs to be taken
into consideration if purchasing your first pair off of ebay
tee, cotton on men. jeans, lee supatubes. shoes, zomp. bangles, various.