Now I'm pretty sure you've all seen the following images a myriad of times on various blogs but I have been particularly enamoured by all things gold for a while so now is the perfect time to re-visit these master pieces.
Dripping in gold? Just the way it should be. Finally I can truly indulge in my over-accessorisation of monochromatic outfits with gold, gold and then some gold. Riccardo Tisci is a true genius. The Morrocan influence and styling at the Givenchy Haute Couture A/W 09/10 runway show? Perfection. I love. And now I have to go pick out three gold watches to wear at one go (the maximum number I've worn at any given time previously has been two. Pah, I say, to that level of simplicity).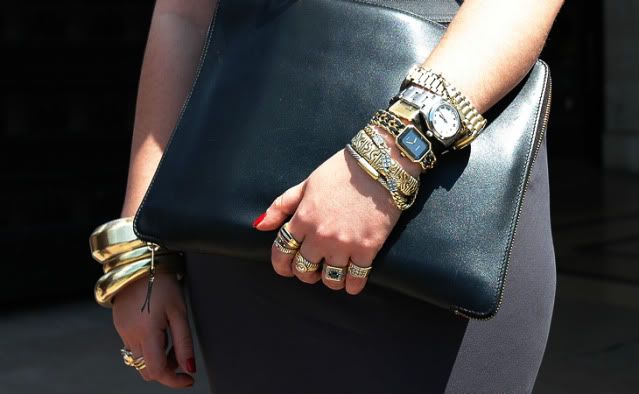 too much? never. do not use blasphemy here!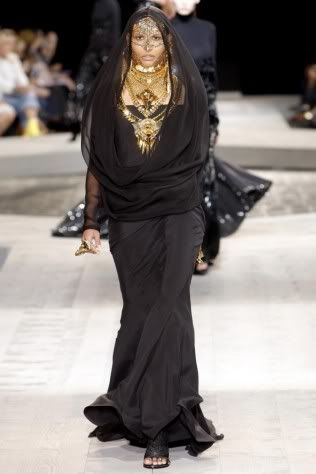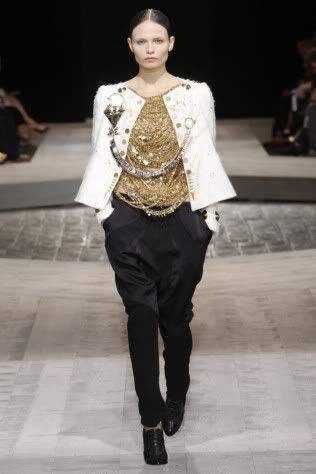 images above from genius Givenchy Haute Couture show.
note to self: must locate all gold jewellery and wear. at once.
Also, check out
StyleCaster
for updates on my blog. This site seriously kicks arse. And when I get over this week I will be doing some ridiculous site browsing here. Check out my blog and others on their
RSS feed
(click on the link).
Have a great one!