Thank you all so much for the well-wishes in the last post....still battling the flu, but I feel much better. Nothing a beer won't cure, right? ;)

I kid, I kid.

Of late, I cannot stop playing
Bertie Blackman
's music. Over and over and over again. How best to describe her music....hmm, folk-inspired pop with some serious grit to it. Or as best described by a comment left on her music video
Heart
on YouTube,
"Bertie Blackman has a cocaining voice"
. Hell yes. Perfectly put. I cannot get enough of her. Check her out. Love her stuff so, and I need to buy her album. Meanwhile I'll indulge in watching her music videos a myriad of times on Youtube....they're always slightly left of field and fiesty. Her artistic perspective is so refreshing that you cannot just call this music. Emotive. Love. Must buy new abum.
p.s. sooo proud to claim this brilliant musician is Australian.
Check out
Heart
by Bertie Blackman:
If you like
Heart
, check out
The Storm
and
Thump
also by Bertie Blackman.
Lets talk up another Aussie here while we're at it. Samuel Johnson, that's who. A fantastic film and tv actor, he's won a whole range of Australian film awards. What's more, whilst there may be claims that he is not classically "handsome" or "gorgeous" I'm of the opinion that he is the REAL DEAL. Why? His sense of humour, his intelligence, his serious film chops, that boyish charm, the cute hair and most importantly.....that killer smile.
Yeah, sue me, I think he's bloody good looking.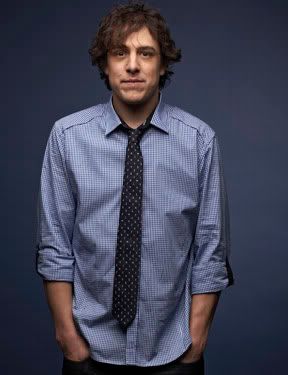 bless....
Gahh, check out
http://ten.com.au/talkin-bout-your-generation.htm
for the latest episode featuring Samuel (if you've got the spare time) just to witness that killer smile. Yeah, yeah, on rare occasion I act like a complete girl. And tell me you don't do the same (just a little bit, even) after watching that
talkin' bout your generation
episode he's in.
p.s. even Stuart loves this guy.