...I seem to have been struck down with some nasty, nasty flu. Grrrr.
It means I'm too lazy to upload photos that I took at the launch of the 2009 Perth Fashion Festival. I promise to do so, just so I can share the gorgeousness that was the "sneak peak" of the fashion goodness to come (festival dates: September 4-10. see:
http://www.perthfashionfestival.com.au/
for details).
As a result of the flu, I spent much of the weekend rugged up. Ironically however I chose to wear my snood and skinny jeans as well as my leather jacket, prompting Stuart to wonder where I was heading. Nowhere is the answer, the clothes were just comfy and more importantly warm.
Pictures from yesterday, we found Charlie and Stuart grey snoods from Sportsgirl. Had to play around with them, obviously. Love the grey version even more than the black....potentially??? (p.s. this was prior to being struck down by the flu)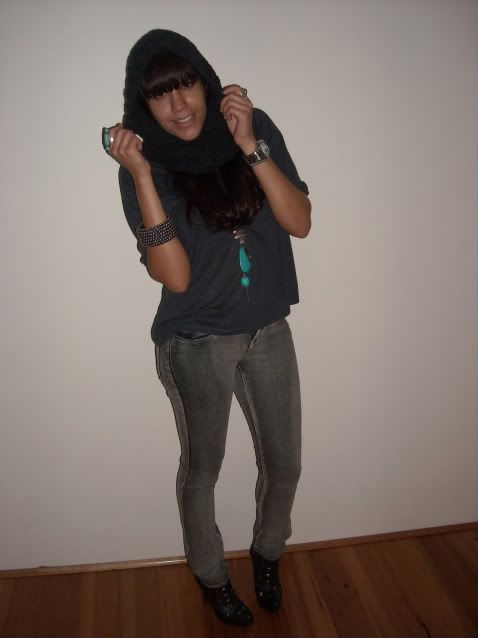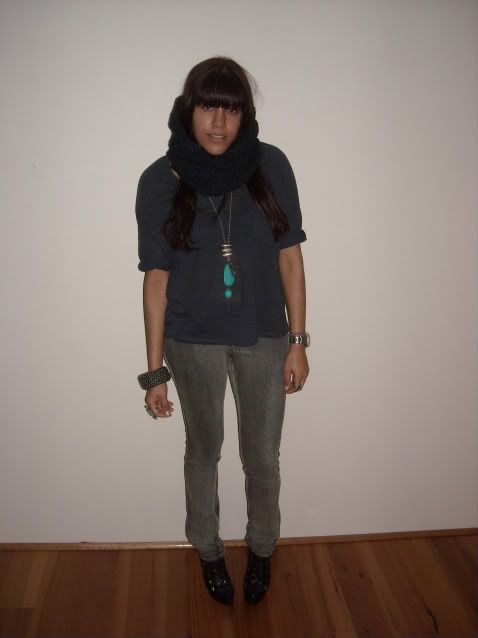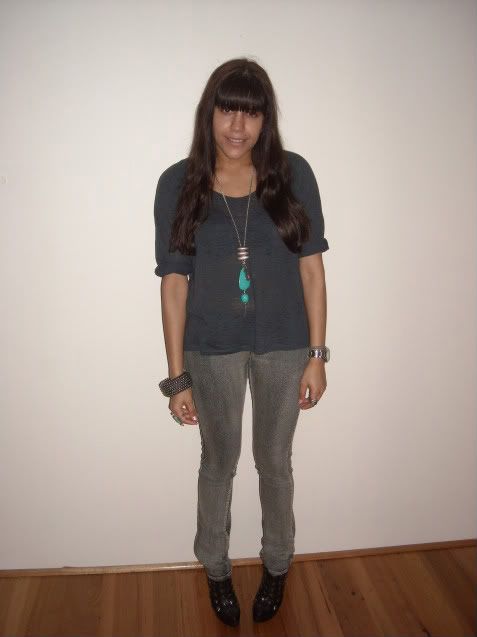 Waddaya know, I smile...

Hope you all had a lovely weekend, and have a fab week....thanks for the fab comments, I promise to comment back as soon as I can!
sheer tee, sportsgirl. jeans, supre? shoes, colin stuart. snood, sportsgirl. bangle, city beach. rings, markets. necklace, gift from holland.