A few weeks back, I was lucky enough to receive an email from Charlotte Dunn from the Perth Fashion Festival inviting me to the exclusive Perth Fashion Festival 2009 Program Launch. And what a launch it was. Held 15 July, a champagne breakfast of sorts heralded the launch at the GPO in Forrest Chase in Perth. I work full-time, but luckily for me my building is right next to the GPO so it was easy to get away for the hour and a bit :). And I'm so glad I did. Bring on the festival!
The red carpet event was launched by the uber stylish Lord Mayor Lisa Scaffidi (she looked so chic) and Festival Youth Ambassador Tom Bull (he of the 'effortless cool' school). Tom's walked for a range of international designers, including Etro, Canali and Vivienne Westwood. Best of all, he's not just a looker. He's currently completing an economics degree at UWA.
The event itself was fabulous. Models and mannequins posed in window displays along the red carpet as photogs snapped pics and we all indulged in champagne, hot coffee and gorgeous cupcakes from Sweet as Sugar (works of art, these cupcakes were).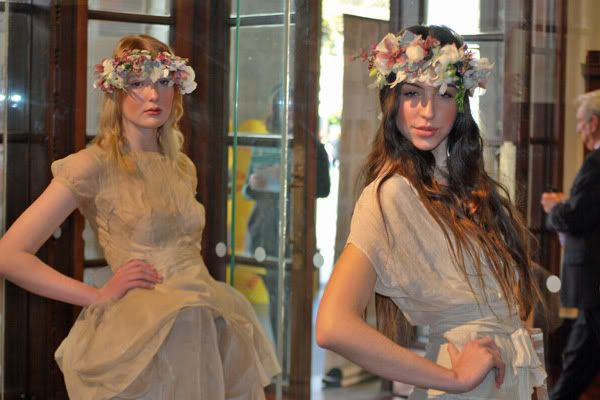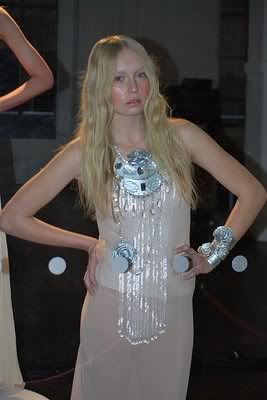 Fashion highs? Seeing the Ann D lace up shoes that have taken the blogging and fashion world by storm in person, Emily Cattermole's (face of the festival) gorgeous Lin Pin dress, Melanie Greensmith of Wheels & Dollbaby with partner Mark McEntee (front man for the Divinyls) and those incredible cupcakes. Yum.
shame I only thought to take this picture after....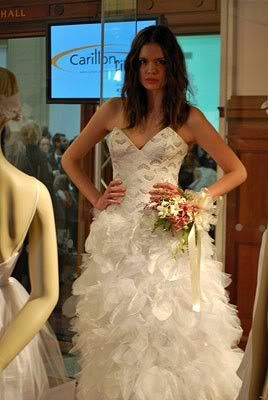 Emily Cattermole's gorgeous dress by Lin Pin
Some of the designers on show: ae'lkemi, Breathless, Empire Rose, Megan Salmon, Morrison, Love in Tokyo, Carly Hunter, Lin Pin, Liz Davenport, Ruth Tarvydas, Wheels and Dollbaby, Of Cabbages and Kings, Joveeba, Story by Tang and Flannel. I adored the fashion display and especially Emily's dress, Tom's funky style and those ridiculously sexy white wings on a model. Love!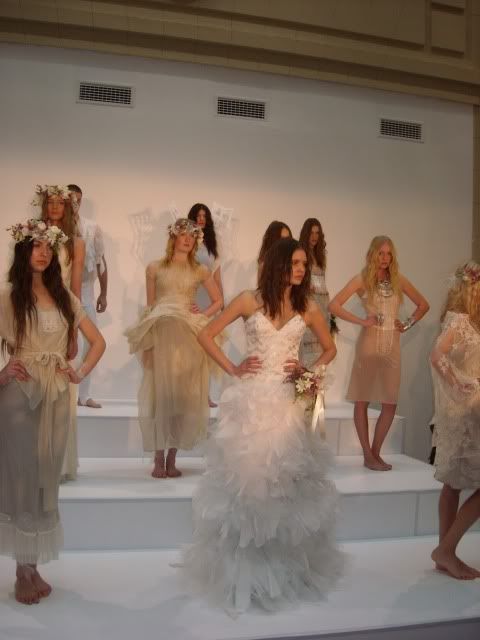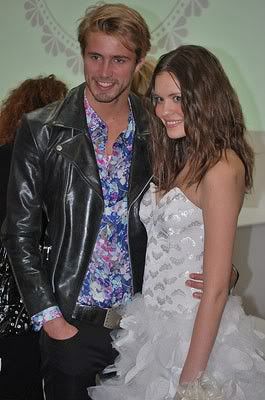 Tom Bull and Emily Cattermole; gorgeous
(did I mention I want that dress? ;)

The fashion festival is on from September 4 to 10, so if you're a Perthite I recommend buying your tix now (check out the
website
for deets). It's going to be a good one :)
some photos from
watoday.com.au