These black and white drip-dry Maurie and Eve flares are officially my version of the Bonadrag lace flares that are being touted on all the fashion blogs from here to New Mexico. The lace flares just never did it for me regardless of how good they looked on bloggers, so when I saw these babies I was more than excited about my fashion equivalent.
Love especially how much more than just 'hippy tie dye' these leggings are....another reason to covet this brilliant label.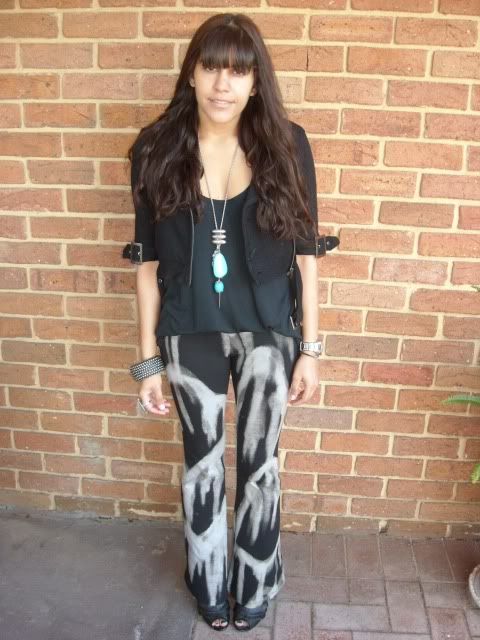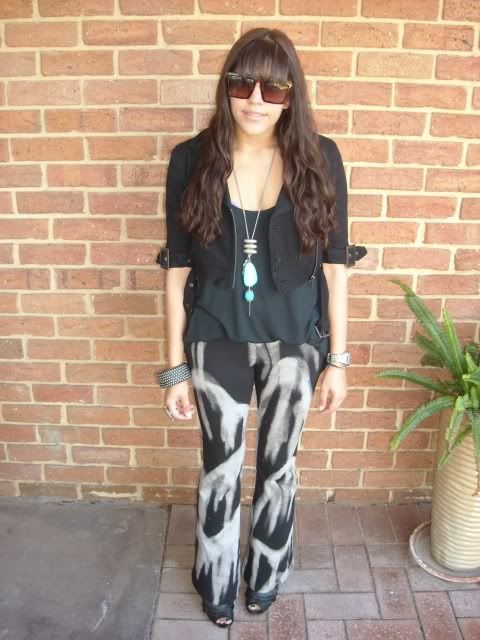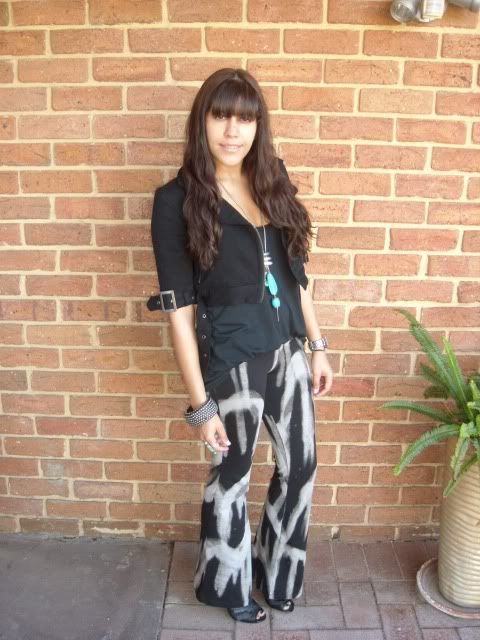 sheer tee, supre. jacket, vintage. leggings, maurie and eve. shoes, siren. necklace, gift from holland. bangle, city beach.