First up, thank you all for the wonderful comments on the manstyling post. Stuart was very flattered and thanks you all for the lovely comments. Alot of you asked whether I styled the outfits. Stuart spends weekends at my place and so only brings a select few items. We worked with what he had with him...he put on the outfits (the boy has style) and I just added the little touches like the low slung belt, the snood and aviators, the manliner (eye liner looks so sexy on men!) and the turned up jeans and sleeves of the smart shirt. Oh and directed the poses ;) Thanks once again.
Hillary from
StyleCaster
was also lovely enough to create a VIP link for me to share with you guys so you can join this site pronto. I only just signed up and I have to say I can see me spending some quality time here. I'm still familiarising myself with the site but have to say that I already like it. Shop online, check out the street inspiration, view featured models, read up on celebrity/film/other news...you can even get your localised weather pronto! I can see myself falling into the trap of spending inane amounts of time here :)
Here's the link:
http://www.stylecaster.com/vip/invite/africanteaparty/60rob
I also wanted to share with you these fabulous new season finds that you can pre-order by clicking on the
MyCatwalk.com
link. Australian designers doing us proud, here are my pick from the selection at MyCatwalk. They offer free next day delivery within Australia, and free returns and exchanges too.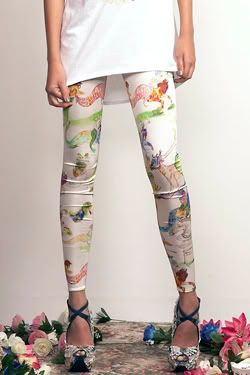 romance was born
silk patrick print leggings ($269 aud)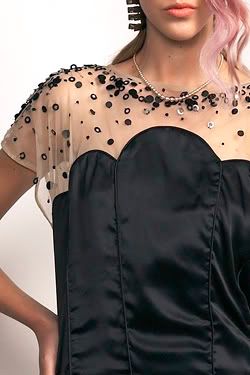 romance was born
clam shell dress ($609 aud)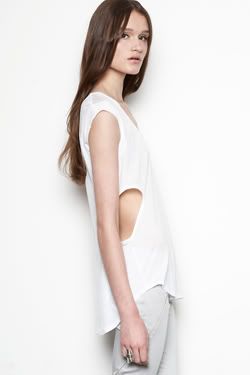 (love, love, LOVEEEE!)
nylon flocks
oversize tee with cut outs ($180 aud)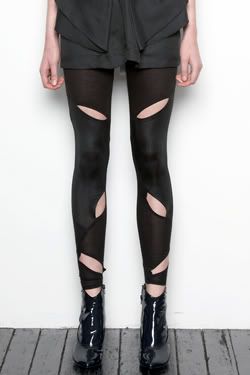 nylon flocks
cut out leggings ($165 aud)



camilla and marc
electric boogaloo jeans ($330 aud)
Please have a look at the site to see when the items will be available. I can safely say that the nylon flocks tee is sorely tempting me and that if I had the cold hard cash would snap up the romance was born clam shell dress and silk leggings in a heartbeat. Love!


I also need to confirm a couple of things but should be able to share, in a couple of weeks at most, some exciting retail news :)
have a lovely weekend folks!