And so they should be.
Trimapee, emphasis trim-AH-pee, is an Australian brand I was only recently introduced to. The first words out of my mouth were, 'Where have you been all my life?!!?'. The trimapee designers are true artisans. Their clothes are ingenius, making full use of asymmetry, texture, draping, cutting and a whole range of techniques and materials to give their clothes that unique and highly covetable sheen.
Their latest collection, Prostitution Institution (2009), was demonstrated as an interactive fashion/art show and installation exploring the theme of the carbon copy kid culture we live in. It was an investigation of the cause and effect of art and fashion in a society constantly under pressure from the mainstream so that even the strong-willed sucuumb.
Basically the showing was an appreciation or recognition of sorts of the talented unexpected that keep breaking the mediocre mould. What a fashion statement indeed.
I'm particularly enamoured by their clothes, the uniqueness (ref: aforementioned talent breakaways) and at how unisex and desirable everything is. Stuart and me drooled over most of the same items of clothing. And that's saying something.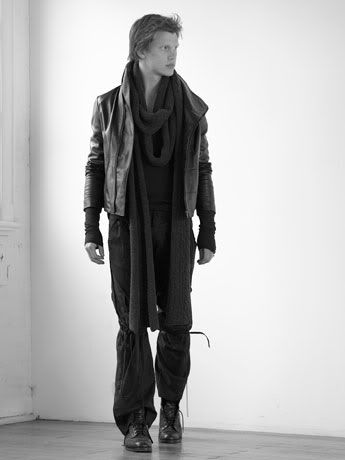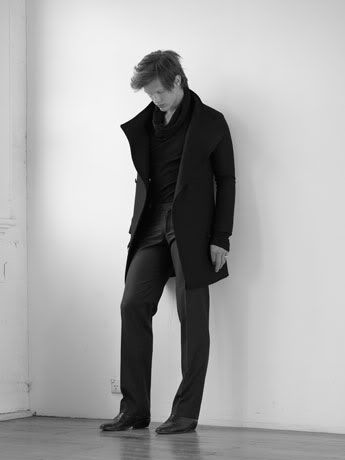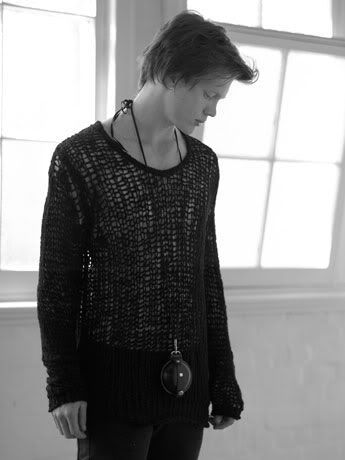 all images above from the 'Prostitution Institution' collection lookbook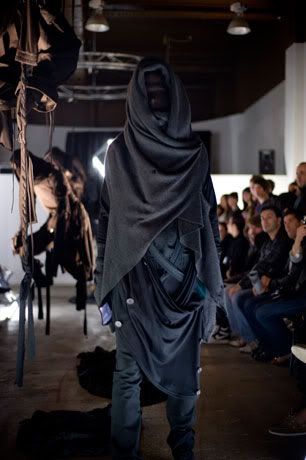 above images from the 'Prostitution Institution' runway show
I just bought a pair of white geometric print leggings from trimapee that I adored online. I cannot wait. I'm also looking forward to raiding
the online store
for
these babies
!
Happy Browsing :)