So I thought about doing a post on the best of NYFW, in my opinion anyway (loved Ruffian!), but the blogosphere is saturated with those posts so I thought it might pay to highlight some Australian designers, whose work and inspirations and creations I wish I owned/would like to DIY (insert as appropriate)....
time to start trying to make that wish a reality, me thinks!
These excerpts are from the RAFW 08/09 shows; I thought it was time they were revisited.
Therese Rawsthorne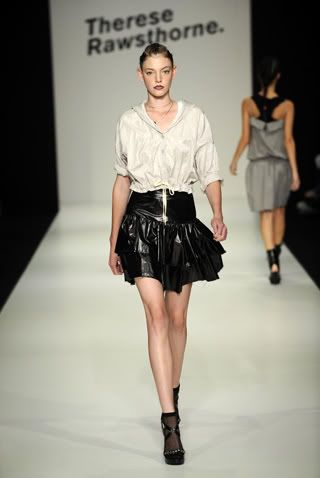 I adore that skirt and the gorgeous ruched asymmetrical leather bustier!

One Teaspoon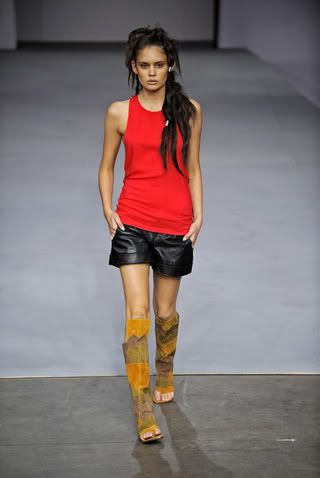 (the leather shorts, the shoes, the dreads!)
Seriously, check out those SICK dreads!!
(the hippy in me is ridiculously wanting to try the dreads)
Life With Bird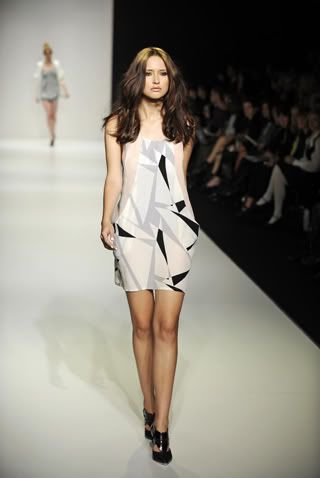 Camilla and Marc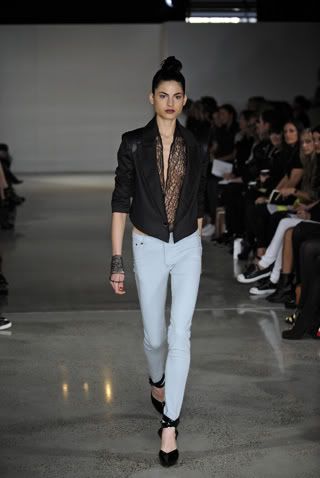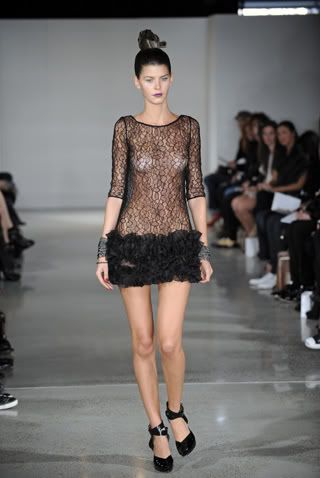 The model in the black floor sweeping dress reminds
I got some studs off of ebay yesterday and am looking forward to studding some leather boots, yay. I'm also working on DIYing the Alexander Wang holey sweater....cannot wait!
Thank you all for the lovely comments, it really makes my day!
source: grazia