Worn to a reccurence of our long-forgotten Thursday nights at the Llama bar, and to the uber fantastico jazz band that play there. Last Thursday, we returned.
The band has become even more bloody amazing. They were r'n'b jazz previously, now they are funk-old school-jazz. And they've replaced 3 of 4 members. The drummer remains the constant (he also happens to be Van Morrison's drummer, just saying ;)
And yes, he just oozes sex appeal ;)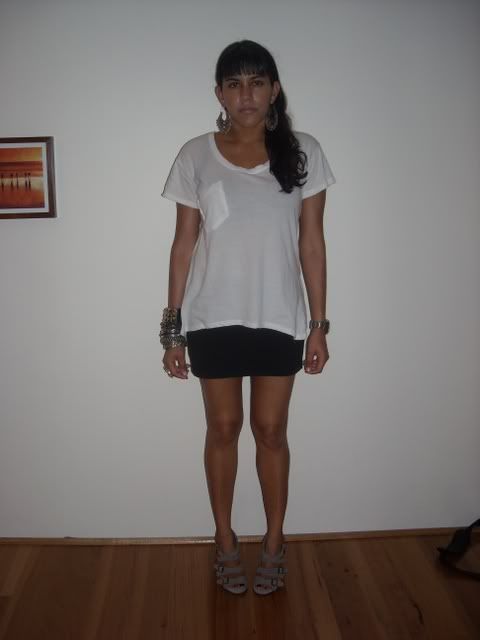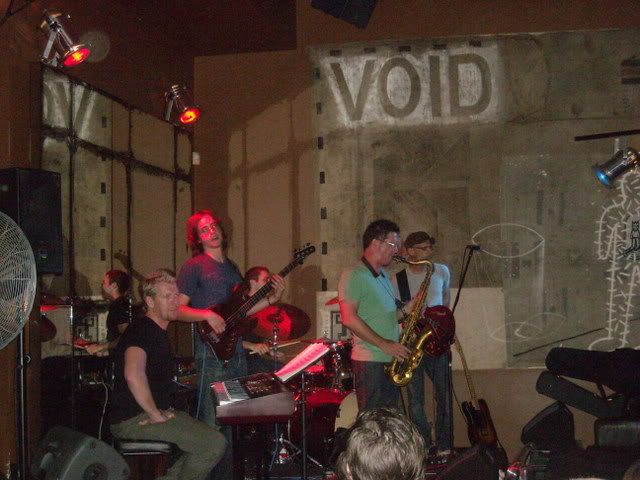 the band
I usually never wear lipstick, but a few weeks ago traipsed through Target on my way to work, and happened upon the Modelista make up range. On sale. Good for me, because I'm not a lipstick kinda girl so would hate to waste 50-odd dollars on something that turned out to be a disaster. But it wasn't a waste, I'm now addicted to the stuff and am wearing it here...
I picked up the 'Nude' shade - Hollywood Kiss.
(They claim it's an 'extreme lip plumper' but ermmm maybe it has a minimal effect??)
Also.....
HAPPY BIRTHDAY to my gorgeous little sister Chewy!
Here's to another fantastic year in our crazy household.
To friends, family and our crazy, growing shoe collection :)
Have a great weekend everyone!
pocket tee, ebay. skirt, cotton on. shoes, siren. earrings, diva. cuffs & bangles, various.