So I've trawled the internet like a maniac, trying to find pics of the Wayne by Wayne Cooper and Leona Edmiston designer shoe ranges being stocked at Myers around the country, but have come up with nadas. Shame, because I wanted to feature the gorgeous purple suede stacked heels by Wayne Cooper. Part minx, part feline-assassin and part PSA (pure sex appeal), I WANT those shoes....but am on a shoe ban.
So with the dreaded B word firmly in place, I decided it wouldn't hurt to visit Wittner. Oh, and it wasn't just me being masochistic....the sister celebrates her birthday in less than 10 days and is starting to become a fellow shoe fiend.
I walked in. And started drooling (yet at the same time was left somewhat hmmm....disappointed in their design team?). Because Wittner does incredibly awesome rip-offs of designer shoes, and produces them relatively soon after. Prime examples:
a) YSL Tribute platform pumps-a nod to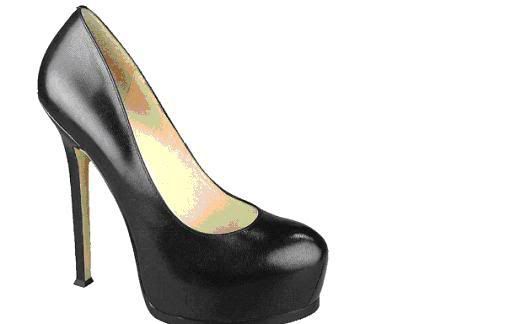 or in the funkier version: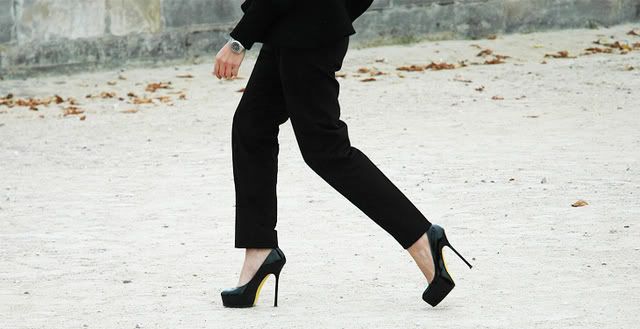 b) Prada-esque spat heels, I do like the (added) silver button tabs on the side...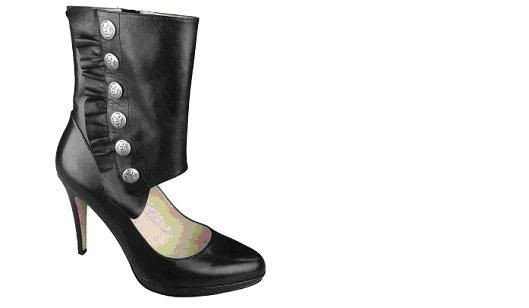 I am so tempted by the faux-tributes, it's not even funny. I just have to remember my ban. No Wayne Coopers, no faux tributes....waaaahhh ;)


Heres hoping someone out there can enjoy the shoes.